Fellow Citizens, Country Men and Women, it is my humble gratitude to remind you about the significance of Peace. The Zambia Air Force's
Strategic objective is to Defend and Support our Nation as mandated through the Constitution of the Republic of Zambia. Zambia Cherishes Peace,
therefore, the projection of '
Military Might' as
an instrument of
policy is conducted in order to sustain and maintain peace
, which is very
vital for Political Stability
and
Sovereignty
for the
Emancipation of the much needed
Economic
and
Social development
of our Country. As a
Nation at peace,
we have the
power to act in our own interest/values
which includes the
pursuit of political, economic, ideological
or
cultural objective
s
. To the
Officers, Airmen
and
Airwomen
of the Zambia Air Force, your role remains
to ensure that our Country is in a continous state of peace
. As your
Commander-in-Chief,
i urge all citizens to
remain united
and
patriotic
as we endeaver to
uplift the living standards
through
economic recovery
,
sustainable debt management
and
investment strategies
which bring meaningful value to our people. May God bless Zambia.
Peace is the absence of violence – direct or indirect, manifest or posed as a threat. Peace is often viewed as a temporary and fleeting condition. Peace is most often the result of a balance of power and agreed spheres of interest. ZAF has also increasingly participated in the promotion of national, regional and global security and peace efforts as a response to the ever changing threat. Terrorism is one of the global threats that require us to position ourselves in order to deter and manage this threat.
It is for this reason that our participation in global peace efforts have taken on a new dimension in that ZAF has evolved from merely contributing troops as force protection and military observers to deploying to the United Nations and Sub Regions and around the world through bilateral co-operation with Defence Forces from other countries within and beyond the African continent.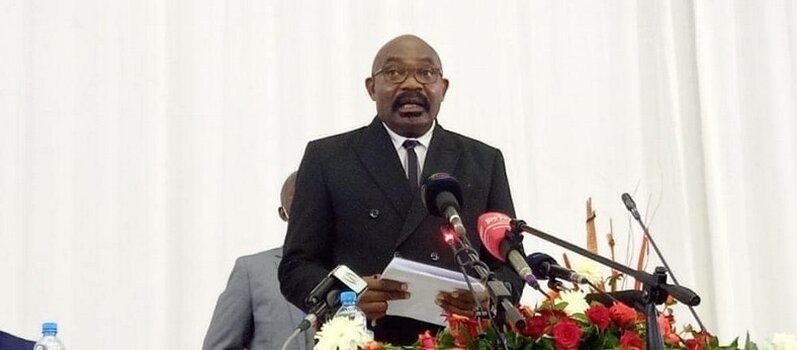 The Minister of Defence Hon. Ambrose L Lufuma MP.
Strategy
Zambia Air Force strategy is archieved by coordinating the
development, deployment and employment of air power assets to achieve our N
ational security objectives. Air power with its intrinsic characteristics
of speed, elevation and reach provides tremendous strategic options.
These strategies are then prosecuted by Zambia Airforce campaigns and missions which comprise
of a variety of air operations.
The Zambia Airforce strategy is
developed at the Air HQ, the operational art for employing air power is conducted through our Commands listed below
For successful execution of our operations
;
Central Air Defence Command




Northern Air Defence Command




Southern Air Defence Command




Strike Command




Tactical Air Mobility Command




Logisticts Command



Training Command

The Zambia Air Force Commander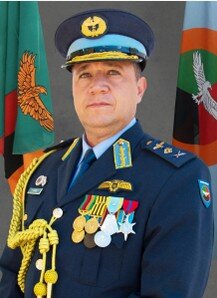 Roles Cont'd
Deploying and employing forces to protect and project the national

interests in any out of country contingency operation.




Assisting the government in disaster management or humanitarian

relief tasks.




Executing counter terrorism and counter insurgency operations.




Fulfilling international commitments requiring air power assets,

consistent with our national policies and interests.



Our aim of Air Defence is to suitably defend relevant Zambian airspace and assets, we are well capable to
inflict maximum attrition on the enemy and reduce
the adversary's capabilities as this
would dissuade them from
carrying out future attacks against our Nation.
Consequently, the damage sustained by
friendly forces and facilities would also be reduced. This then should
guide the force structuring and related operational art. Our emphasis an an Airforce is
on causing maximum attrition by means of an active air
defence network.
Roles
ZAMBIA AIR FORCE ROLES
depend on the nature of
the threat, resources available and the unique nature of the campaign and are
as follows:
Defence of national territories and assets, against attacks from air

both during peace and war.




Deterring an aggressor from carrying out hostile acts and if

deterrence fails to mount an eff ective response.




During operations, achieve control of the air to the required degree for the Zambia Army to engage enemy ground forces.

to provide full freedom of action to the air and surface forces.




Applying direct pressure on the enemy's power of resistance by

attacking his crucial centres of gravity.




Synergising the combat potential of air power with the

Zambia Army to achieve joint military aims and objectives.
Airforce Capabililties
Although air power is capable of independently achieving desired political
objectives,
it works most effectively when integrated with other components of
military power.
Through air power's flexibility and the speed with which it can reach the
battlespace, it provides vital projection and sustainment, offering significant
military advantage.
The full spectrum approach to national power employs diplomatic, economic and military instruments of national power, all underpinned by information.
Effective cross-environment integration depends on mutual trust and
understanding, built on well-established bilateral cooperation between single
Services.
Large, complex, multinational air operations require a comprehensive command
and control capability.
The ability to deliver each of the four air power roles is dependent on critical
enablers: base; sustain; connect; and protect.
The employment of air power directly contributes to Zambia Defence Force Tasks.
Various basing options enable
the delivery of rapid effect across the globe;
air logistics enable the sustainment of
operations; command, control, computing and communication capabilities enable connectivity; and force protection capabilities enable the protection of forces at home and overseas.
The Deputy Air Force Commander
Major General Oscar Nyoni psc MSc (DS) DFM
Joint Operations
Joint operations have the potential to be extremely effective because the various capabilities across the single Services complement the strengths and
compensate the limitations in each, thus creating powerful synergies. However, to
maximise their effectiveness, they need to be efficiently integrated.
The Zambia Air Force focuses
heavily on air-land integration. During recent operations with the Zambia Army which gave us sufficient knowlegde and experience
for complex operations along, and across, more than one domain.
This is particularly
relevant in the complex contemporary operating environment, where operations are
likely to require effective integration between the land & air
domains, all are underpinned by information needed to Command and Control through a shared common operational digital picture.
Operations
Zambia Airforce Operations are becoming more effiecient and successful, as
they are being sustained and supported by the following air and ground
activities for combat enabling;
Combat Enabling Air Operations.
Tactical Air Mobility Operations.

Surveillance and Reconnaissance.

Remotely Piloted Aircraft (RPA) by Elbit Hermes AC.

Search and Rescue (SAR).

Testing, Evaluation and Research and Development.
Combat Enabling Ground Operations.

Base Maintenance & Engineering of New Infrastrusture such as AHQ

Runway Rehabilitation.

Integrated Logistics, Supply & Procurement activities.

Passive Air Defence (PAD).

Ground Defence (GD).

Special Forces (SF) Operations Airbourne Parashute.

Training Schools for Professional Military & Civil Education.

Administration, Personnel Welfare & Recreation Facilities.
Zambia Air Force Air Power Platforms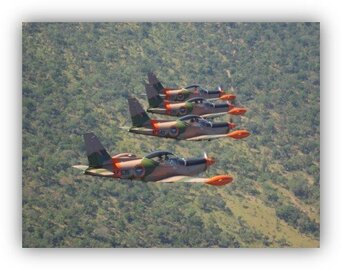 Zambia Air Force Trainer Aircraft - SIAI-Marchetti SF.260
The SIAI-Marchetti SF.260 (now Leonardo SF-260) is an Italian light aircraft which has been commonly marketed as a military trainer and aerobatics aircraft.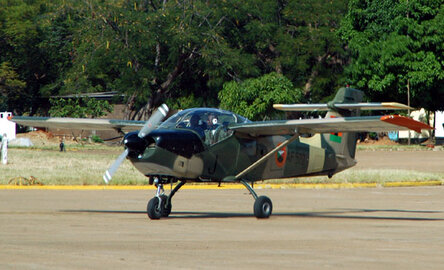 Zambia Air Force Trainer Aircraft - Saab MFI-15 Safari
Saab MFI-15 Safari, also known as the Saab MFI-17 Supporter, is a propeller-powered basic trainer aircraft used by several air forces.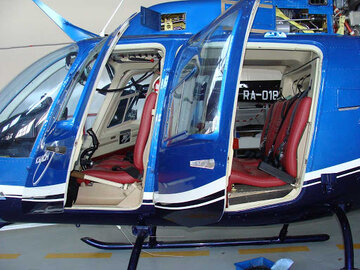 Zambia Air Force Trainer Aircraft -The Bell 206
The Bell 206 is a family of two-bladed, single- and twin-engined helicopters, manufactured by Bell Helicopter at its Mirabel, Quebec, plant.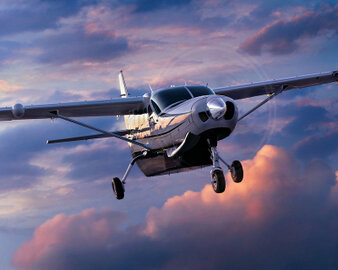 Zambia Air Force Trainer Aircraft - The CESSNA CARAVAN
The CESSNA CARAVAN aircraft is known for its rugged utility and flexibility. With its powerful turboprop engine, the Caravan aircraft delivers the rare combination of high performance, low operating costs and ability to adapt to a wide variety of missions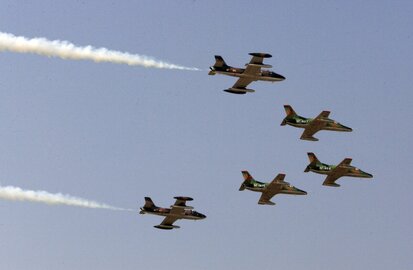 Zambia Air Force Trainer Aircraft - The Aermacchi or Macchi MB-326
The Aermacchi or Macchi MB-326 is a light military jet trainer designed in Italy. Originally conceived as a two-seat trainer, there have also been single and two-seat light attack versions produced. It is one of the most commercially successful aircraft of its type, being bought by more than 10 countries and produced under licence in Australia, Brazil and South Africa. It set many category records, including an altitude record of 56,807 ft (17,315 m) on 18 March 1966. More than 800 MB-326s were constructed between 1961–1975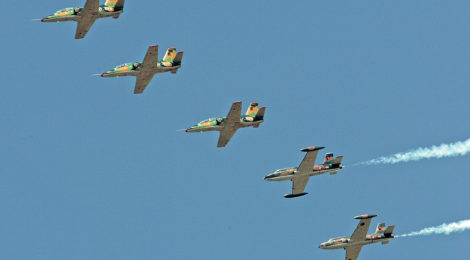 Zambia Air Force Trainer Aircraft - The Karakorum-8 or K-8
The Hongdu JL-8 (Nanchang JL-8), also known as the Karakorum-8 or K-8 for short, is a two-seat intermediate jet trainer and a light attack aircraft designed in the People's Republic of China by China Nanchang Aircraft Manufacturing Corporation. Pakistan is also the co-Partner of this project.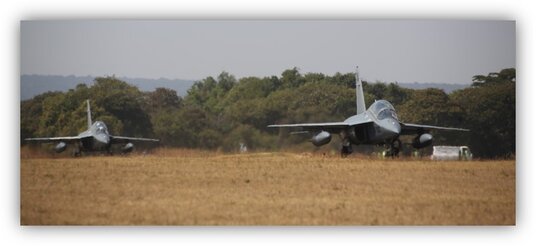 Zambia Air Force Trainer Aircraft - The L-15 Falcon
The Hongdu JL-10 also known as the L-15 Falcon (猎鹰) is a supersonic advanced jet trainer and light combat aircraft developed by Nanchang-based Hongdu Aviation Industry Corporation (HAIC) to lead-in fighter trainer (LIFT) requirements, as well as next-generation training and light combat.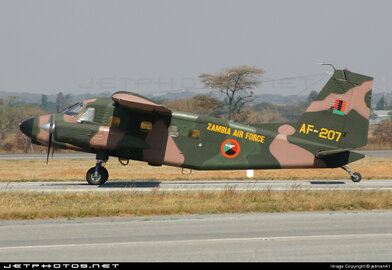 Zambia Air Force Transport Aircraft - Dornier Do 28
The type designation Dornier Do 28 comprises two different twin-engine STOL utility aircraft, manufactured by Dornier Flugzeugbau GmbH. The Do 28 series consists of the fundamentally different Do 28 A/B and Do 28 D Skyservant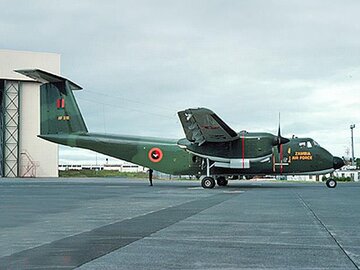 Zambia Air Force Transport Aircraft - The de Havilland Canada DHC-5 Buffalo
The de Havilland Canada DHC-5 Buffalo is a short takeoff and landing (STOL) utility transport turboprop aircraft developed from the earlier piston-powered DHC-4 Caribou. The aircraft has extraordinary STOL performance and is able to take off in distances much shorter than even most light aircraft can manage.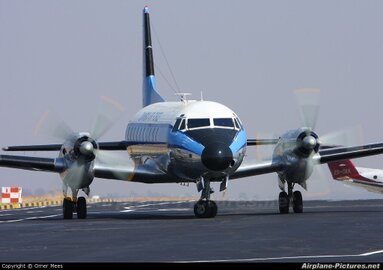 Zambia Air Force Transport Aircraft - The Hawker Siddeley HS 748
The Hawker Siddeley HS 748 is a medium-sized turboprop airliner originally designed and initially produced by the British aircraft manufacturer Avro. It was the last aircraft to be developed by Avro prior to its dissolution.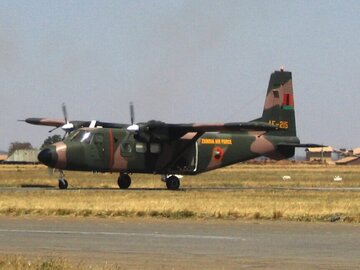 Zambia Air Force Transport Aircraft - The Harbin Y-12
The Harbin Y-12 (Chinese: 运-12; pinyin: Yùn-12) is a high wing twin-engine turboprop utility aircraft built by Harbin Aircraft Industry Group (HAIG). Harbin Y-12 (II) has a maximum takeoff weight of 5,700 kg (12,600 lb) with seating for 17 passengers and two crew. The aircraft is operated as a light commuter and transport aircraft.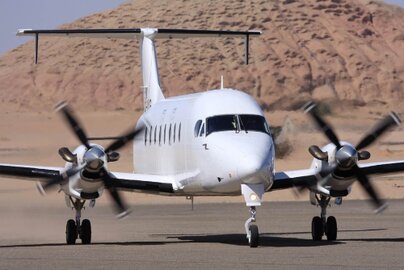 Zambia Air Force Transport Aircraft - BEECHCRAFT 1900D
The BEECHCRAFT 1900D is the 19-passengers world-class turbo-prop airliner, one of the most efficient and flexible regional air transport solutions. Good performance in hot and high conditions. Excellent speed and operating altitudes. Pressurized and comfortable stand-up cabin. High reliability, low operating and maintenance costs.
Zambia Air Force Transport Aircraft - The Xian MA60
The Xian MA60 (新舟60, Xīnzhōu liùshí, "Modern Ark 60") is a turboprop-powered airliner produced by China's Xi'an Aircraft Industrial Corporation under the Aviation Industry Corporation of China (AVIC). The MA60 is a stretched version of the Xian Y7-200A, which was produced based on the An-24 to operate in rugged conditions with limited ground support and has short take-off and landing (STOL) capability.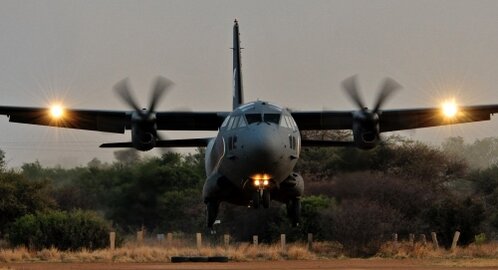 Zambia Air Force Transport Aircraft -The Alenia C-27J Spartan
The Alenia C-27J Spartan is a military transport aircraft developed and manufactured by Leonardo's Aircraft Division (formerly Alenia Aermacchi until 2016). It is an advanced derivative of Alenia Aeronautica's earlier G.222 (C-27A Spartan in U.S. service), equipped with the engines and various other systems also used on the larger Lockheed Martin C-130J Super Hercules.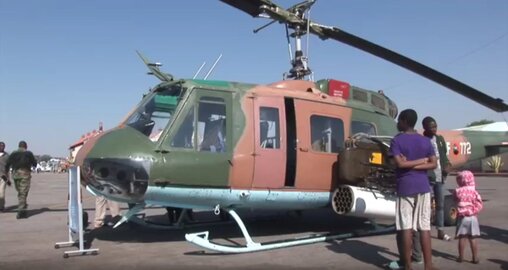 Zambia Air Force Utility Aircraft -The Bell 205A & The Bell 212 – Military utility transport helicopter.
The Bell 204 and 205 are the civilian versions of the UH-1 Iroquois single-engine military helicopter of the Huey family of helicopters. They are type-certificated in the transport category and are used in a wide variety of applications, including crop dusting, cargo lifting and aerial firefighting.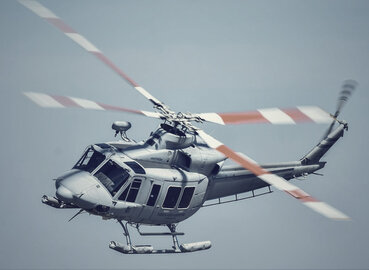 Zambia Air Force Utility Aircraft - Bell / Agusta Bell 412
The Bell 412 is a utility helicopter of the Huey family manufactured by Bell Helicopter. It is a development of the Bell 212, with the major difference being the composite four-blade main rotor.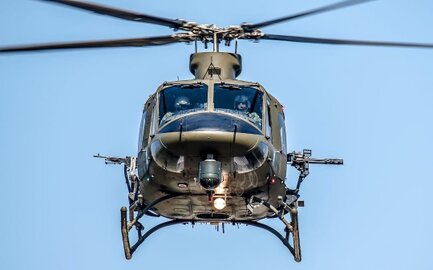 Zambia Air Force Utility Aircraft - Bell / Agusta Bell 412 Cont'd
The 412 structure incorporates many safety features, including a rupture-resistant fuel system; jettisonable crew doors; sturdy construction and bulkheads for roll-over protection; wire strike protection on the nose; dual redundant electrical, hydraulic and fuel systems; dual digital flight control and a rugged high-reliability twin pack engine. It is also fitted with rotors and controls system, transmission drive systems, communication and navigation system, hydraulic and fuel systems and dual digital flight control.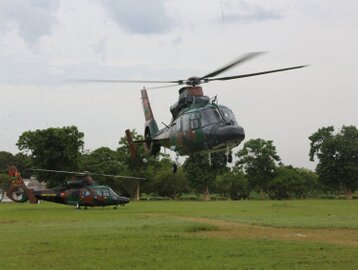 Zambia Air Force Utility Aircraft - The Harbin Z-9
The Harbin Z-9 (NATO reporting name "Haitun", Chinese: 海豚 for Dolphin is a Chinese military utility helicopter with civilian variants. It is a licensed variant of the French Eurocopter AS365 Dauphin, and is manufactured by Harbin Aircraft Manufacturing Corporation.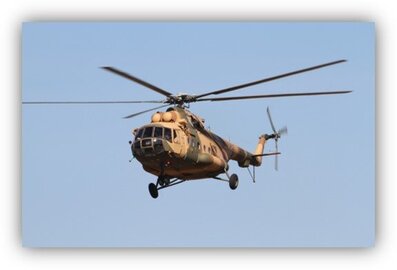 Zambia Air Force Utility Aircraft - The Mil Mi-17
The Mil Mi-17 (NATO reporting name: Hip) was a Soviet and current Russian military helicopter in production at two factories in Kazan and Ulan-Ude. It is known as the Mi-8M series in Russian service. The helicopter is mostly used as medium twin-turbine transport helicopter, as well as an armed gunship version.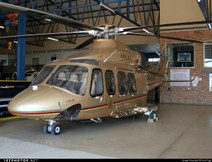 Zambia Air Force VVIP Aircraft - The AgustaWestland AW139
The AgustaWestland AW139 is a 15-seat medium-sized twin-engined helicopter developed and built by AgustaWestland (now part of Leonardo). It is marketed at several different roles, including VIP/corporate transport, offshore transport, fire fighting, law enforcement, search and rescue, emergency medical service, disaster relief, and maritime patrol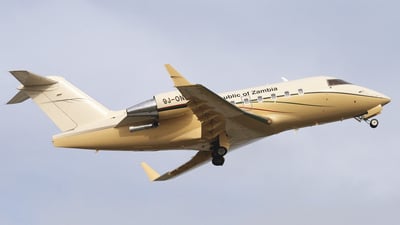 Zambia Air Force VVIP Aircraft - The Bombardier Challenger 600 series
The Bombardier Challenger 600 series is a family of business jets developed by Canadair after a Bill Lear concept, and then produced from 1986 by its new owner, Bombardier Aerospace. At the end of 1975, Canadair began funding the development of LearStar 600, and then bought the design for a wide-cabin business jet in April 1976. On 29 October, the programme was launched, backed by the Canadian federal government, and designed to comply with new FAR part 25 standards.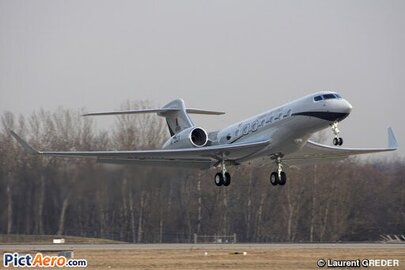 Zambia Air Force VVIP Aircraft - The Gulfstream G650
The Gulfstream G650 is a large business jet produced by Gulfstream Aerospace. The model is designated Gulfstream GVI in its type certificate, and may be configured to carry from 11 to 18 passengers. Gulfstream began the G650 program in 2005 and revealed it to the public in 2008. The G650 was formerly the company's largest and fastest business jet with a top speed of Mach 0.925, having been surpassed by the larger G700.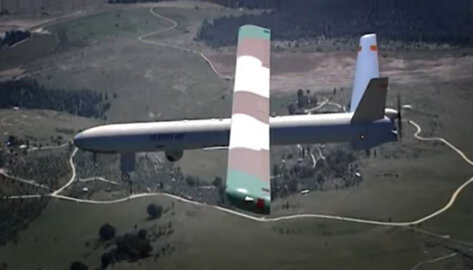 Zambia Air Force ISTAR Aircraft - The Elbit Hermes 450
The Elbit Hermes 450 is an Israeli medium-sized multi-payload unmanned aerial vehicle (UAV) designed for tactical long endurance missions. It has an endurance of over 20 hours, with a primary mission of reconnaissance, surveillance and communications relay. Payload options include electro-optical/infrared sensors, communications and electronic intelligence, synthetic-aperture radar/ground-moving target indication, electronic warfare, and hyperspectral sensors.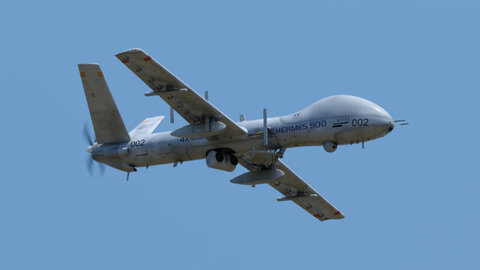 Zambia Air Force ISTAR Aircraft - The Elbit Systems Hermes 900 Kochav
The Elbit Systems Hermes 900 Kochav (Star) is an Israeli medium-size, multi-payload, medium-altitude long-endurance unmanned aerial vehicle (UAV) designed for tactical missions. It is a successor to the Hermes 450 series of drones, one of the most widely used military drones in the world.
Zambia Air Force Combat Aircraft - The Shenyang J-6
The Shenyang J-6 (Chinese: 歼-6; designated F-6 for export versions; NATO reporting name: Farmer) is the Chinese-built version of the Soviet MiG-19 'Farmer' fighter aircraft, the world's first mass-produced supersonic aircraft.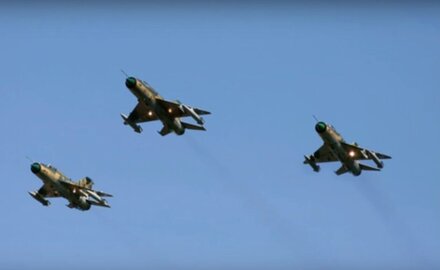 Zambia Air Force Combat Aircraft - The Mikoyan-Gurevich MiG-21
The Mikoyan-Gurevich MiG-21 (Russian: Микоян и Гуревич МиГ-21; NATO reporting name: Fishbed) is a supersonic jet fighter and interceptor aircraft, designed by the Mikoyan-Gurevich Design Bureau in the Soviet Union.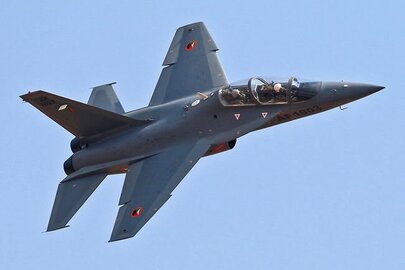 Zambia Air Force Combat Aircraft - Hongdu L-15B
Hongdu L-15B is a brand-new twin-seat battle fitness instructor created by the Hongdu Aeronautics Sector Group (HAIG), part of the China Aeronautics Market Firm (AVIC), for the People's Liberation Military Air Force (PLAAF).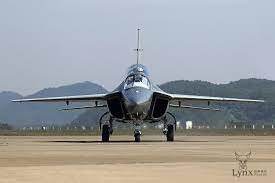 Zambia Air Force Combat Aircraft - Hongdu L-15B Cont'd
This is an innovative version of the L-15 supersonic instructor/ strike airplane. Nanchang-based Hongdu Aviation has increased weapon hard points on the L-15B from seven to nine, with a maximum payload of 3.5 metric tons. A sample weapon configuration could be PL-12 radar-guided beyond visual range missiles, LT-2 laser guided bombs and a centerline cannon pod.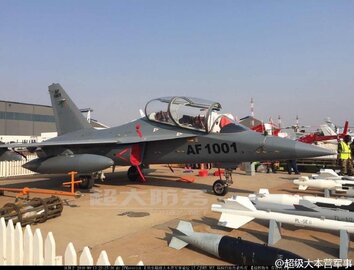 Zambia Air Force Combat Aircraft - Hongdu L-15B Cont'd
The aircraft can carry a weapon load of 3,500kg across nine hard-points. Each wing holds three hard-points, while each wing tip accommodates a single hard-point. The under-fuselage of the aircraft also holds a hard-point for weapons carriage. The L-15B can be armed with a range of weapon systems such as the PL-10 infrared-homing, short-range, air-to-air missiles, PL-12 active, radar-guided, beyond visual-range, air-to-air missiles, and PL-8 infrared-guided, short-range, air-to-air missiles, as well as LT-2 laser and LS-6 precision-guided bombs.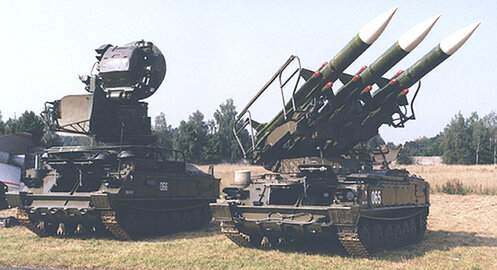 The legacy SAM systems Vs Contemporary SAM systems
There are major disparities in the recorded combat effectiveness of Soviet supplied Surface to Air Missile (SAM) systems, used in past decades, across theatres of operation. Most interesting is how poorly these SAM systems performed in the Middle East, compared to their combat effect in South East Asia. The study of SAM effectiveness in air campaigns between the 1960s and the last decade may span a period of almost a half century, but in every one of these campaigns the numerically dominant of these SAM systems have major disparities in the recorded combat effectiveness of Surface to Air Missile (SAM) systems, used in past decades, across theatres of operation.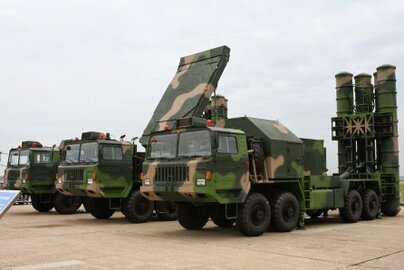 Effectiveness of the latest generation (Russian and Chinese) SAM systems.
The relevance of this arguably obscure historical detail, is that contemporary perceptions of the effectiveness of the latest generation of Russian and Chinese built SAM systems are more than often, in Western defence bureaucracies, determined on the basis of views such as "We trashed Russian SAMs completely in 1991, so why should we care about the effectiveness of current SAM systems?". The latter argument has been put to this author more than once in recent times, by parties in Australia and overseas, so the perception that the effectiveness of state of the art new technology SAMs is no different to that of 1960s and 1970s technology SAMs operated in Middle East nearly two decades ago is widely held, and often fervently believed.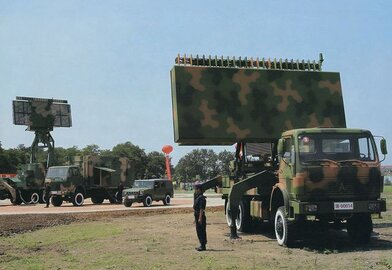 No fly Zones in the Modern Iron Skies
The material reality is that newer generation SAM systems such as the S-300PMU1, S-300PMU2 Favorit (SA-20), HQ-9/FD-2000/FT-2000 and S-400 Triumf (SA-21) are in terms of basic technology and performance very close to, if not better than the US MIM-104 Patriot series, and importantly, have never been challenged in combat by Western air forces, these including the formidable Israeli Air Force. The volume of detailed technical material now available from open sources on Soviet era SAM systems, specifically the SA-2 Guideline (S/SA-75 Volkhov/Dvina), SA-3 Goa (S-125 Neva/Pechora), SA-5 Gammon (S-200 Vega) and SA-6 Gainful (2K12 Kub/Kvadrat) is staggering, by Cold War era standards, and permits a much more focused and deeper analysis of the operational issues than was even possible using then limited classified source materials, during the Cold War period.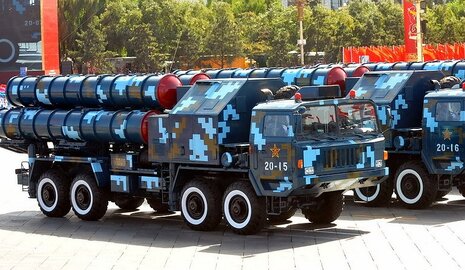 No fly Zones in the Modern Iron Skies CONT'D
In comparison with SAM systems currently available on the global market, offered by Russian and Chinese manufacturers, these legacy SAM systems of half a centuary ago are inferior in many respects:
►Modern SAM engagement and acquisition radars are designed from the outset to be highly resistant to jamming, and typically deliver higher peak power-aperture performance to engage lower signature targets;
►Some modern SAM engagement radars are claimed to provide a basic LPI (Low Probability of Intercept) capability, making their detection and tracking difficult;
►Nearly all modern SAM systems and supporting radars are highly mobile, engineered from the outset for "hide, shoot and scoot" operations;
►Modern SAMs are all kinematically superior to their Cold War era predecessors, by virtue of better rocket motor technology, and digital guidance, yielding greater engagement ranges and terminal endgame manoeuvre performance.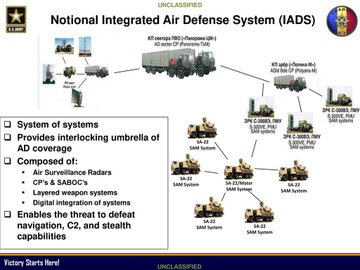 Intergration of Systems in the Modern SAM systems (Automation & User Friendly)
Contemporary SAM systems in these categories include the Russian SA-20 (S-300PMU1, S-300PMU2), Chinese HQ-9/FD-2000 and Russian S350, SA-21 (S-400). These are modern systems with highly jam resistant radars, and if the Chinese are correct, basic low probability of intercept capability. These systems will be difficult to locate, jam and guide anti-radiation missiles against. No less importantly they have modern highly automated digital fire control systems, not unlike Western SAMs of this era. The demands for proficiency and technical understanding of operation by crews seen in early Cold War SAM systems no longer exist – operators have sophisticated LCD panel displays with synthetic presentation. In deployment, these systems are heavily automated, using mostly hydraulic rams to elevate and unfold key system components, and thus little operator skill is needed to set up or relocate a battery – most can shoot and scoot in five minutes.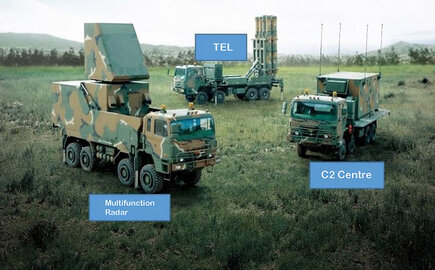 Air Defence in Depth (Layered Protection to Counter Every Enemy's Attack)
The difficulties arising from technological evolution in long range or area defence SAM systems have been exacerbated by the evolution of associated operational doctrine, which now sees the deployment of specialised equipment intended to defend SAM batteries from attack. These include:
►The development and deployment of advanced point defence SAMs and SPAAGMs to engage and destroy guided munitions launched against SAM sites;
►The development and deployment of modern emitting decoys to defeat geolocation receivers and guided munition seekers;
►The development and deployment of active and passive electronic, optical and infrared countermeasures to defeat guided munition seekers;
►The development and deployment of Cooperative Engagement Capability (CEC) sensor fusion systems to defeat electronic countermeasures, and to an extent, low observables.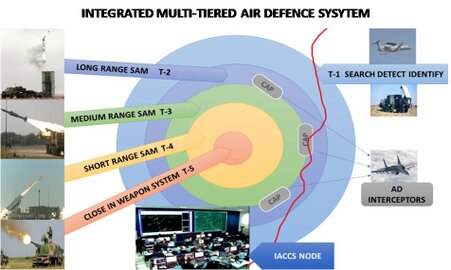 IADS in Modern SAM Systems (Air Defence Everywhere)
The term Air Defence (AD), is simplistically understood by most as defence of a nation's territory from an enemy's air attacks. For a professional air power practitioner however, AD today means much more. It encompasses a wider responsibility which includes net-centric and integrated surveillance, defensive and offensive kinetic measures, for the protection of a nation's airspace, territory and maritime spaces, in the larger context of national interest. As a result, a modern IADS equipped with current Russian and Chinese SAM systems will be very difficult to defeat by non-lethal and lethal suppression or kill techniques. A large fraction of guided munitions launched will be shot down, or their guidance defeated. In conclusion, the perception that contemporary Russian and Chinese SAM systems can be defeated as easily as Syrian and Iraqi systems in 1982 and 1991 is nothing more than wishful thinking, arising from a complete failure to study and understand why and how SAM defences failed or succeeded in past conflicts.
Welcome to Air Power YouTube Channel - Subscribe now & click on the notification bell for latest features!
Zambia Air Force Next Generation Air Power Platforms
ZAF Future 5th Generation Stealthy Multi-Role Fighter - Sukhoi Su-57 (Felon)
The Sukhoi Su-57 is a stealth-capable multi-role fifth-generation fighter jet being developed for the Russian Air Force. Airforce Technology details the key features of Su-57 that make it a force multiplier for the Russian armed forces. Entering service from December 2020, the Russian Su-57 next generation fighter has yet to be fielded at squadron level strength but is expected to see three full units in service by the end of the current State Armaments Plan in 2027. A successor to the ambitious MiG 1.42 program which was cancelled as a result of the Soviet collapse, the Su-57 is a heavyweight stealth aircraft designed to form the backbone of the Russian fleet and likely those of key defence partners such as Algeria and Vietnam. Alongside the Chinese J-20 and American F-35, the aircraft is one of just three post fourth generation fighters in production anywhere in the world, but where foreign designs have largely been oriented towards either air to air or strike missions the Su-57 appears more balanced between the two with no apparent specialisation.
ZAF Future 6th Generation Stealthy as an Omni-Role Fighter - Sukhoi Su-57 (Felon)
The fighter is an outlier among fifth generation designs for a number of reasons, and integrates technologies and emphasises features which its foreign rivals have not making it a very different kind of aircraft. With delays to the program meaning it will need to be able to go head to head not only with F-35s, but also operate in a world dominated by American and Chinese sixth generation fighters currently under development, a growing number of sixth generation technologies have begun testing with the intention of integration onto the Su-57 airframe. Although these have yet to materialise, many of the fighter's existing features are already outstanding and unrivalled worldwide with the most notable seven of these;
ZAF Future 5th Generation Stealthy Strike Fighter - Sukhoi Su-57 (Felon)
APAA Guided Missiles - The K-77M forms the primary air to air armament of the Su-57, and is a successor to the R-77 that currently equips Russian fourth generation fighters. Boasting a much extended 200km range, the missile's clipped fins allow it to deploy from internal weapons bays while its nose seeker is one of very few in the world to use an AESA radar for guidance. The K-77M is optimised to engage small and manoeuvrable targets using a nose mounted active phased array antenna (APAA) guidance system - described by Russian state media outlet RT as follows: "An active phased array antenna consists of a large number of cone-shaped cells installed under a transparent-to-radio-waves cap on the nose of the missile. Each cell receives only a part of the signal, but once digitally processed, the information from all cells is summarised into a 'full picture,' enabling the K-77M missile to immediately respond to sharp turns of the target, making interception practically inevitable." This gets around fighters' ability to evade missiles' 'fields of view' and providing the Su-57's missile with likely the longest 'no escape range' of any in the world. While the Russian Air Force has previously cut costs and avoided equipping its latest fighters with state of the art air to air missiles, as demonstrated by the Su-35s often carrying old R-27 missiles which lack active radar guidance, the fact that the K-77M is the only long range air to air missile that can fit in the Su-57's internal bays means there will be little choice but to purchase an adequate number to at least equip all Su-57 units.
ZAF Future 5th Generation Stealthy Interceptor Fighter - Sukhoi Su-57 (Felon)
Extreme Range and Supercruise - Much like its predecessor the Su-27 had a much longer range than fighters in Western air forces or than preceding Soviet fighters, and the MiG-31 interceptor developed simultaneously was the world's first fighter capable of extended supersonic cruise, the Su-57 also has a much longer range than any rival. The fighter's ability to fly supersonically without using afterburners, reportedly with a speed exceeding Mach 2, also provides the longest supersonic range in the world at over 1500km. Particularly since the end of the Cold War when the size of the Russian Air Force contracted sharply, there has been a strong emphasis on high endurances to allow remaining units to cover the country's vast airspace. The loss of military bases overseas, including across Eastern Europe and in Vietnam, has further made high endurances valuable to allow fighters to project power from airbuses in Russia itself - particularly due to the limitations of the Air Force's aerial refuelling capabilities. The Su-57's very long range allows fighters to engage targets not only across Europe, but far into the Atlantic, from airbases in western Russia, or to deploy from bases further in which could be safer from possible Western attacks. It also allows fighters to cover much of the Pacific theatre, comfortably placing Japan, Taiwan and Korea within range, to provide support for the Pacific Fleet. Russia's lack of an aircraft carrier fleet has only made this capability more valuable, and it is expected to be highly prized by potential export clients such as Algeria and India which also have large territories and maritime domains to cover.
ZAF Future 5th Generation Electronic Warfare Fighter Sweeper - Sukhoi Su-57 (Felon)
Laser Defences - One new feature of the Su-57 which has received relatively little attention is the Directional Infrared Countermeasures System (DIRCM), which uses turrets capable of firing laser beams to blind incoming missiles after they are detected by the fighter's missile launch detector apertures. DIRCM turrets are mounted both dorsally behind the fighter's cockpit and ventrally beneath it, and are unique to the Su-57 with no other fighter in the world using them. Russia's armed forces have previously deployed DIRCM on larger helicopters, although these have been less compact compared to those seen on the Su-57. Laser beams are particularly useful against infrared guided missiles, allowing the Su-57 to more effectively counter attacks at close ranges by enemy fighters using missiles such as the American AIM-9X and British AIM-132. With man portable air defences such as those widely used against the Russian Air Force in Ukraine and Syria also relying on infrared guidance, laser defences may allow the Su-57 to provide close air support far more effectively than other Russian aircraft and complement the fighter's stealth capabilities and reduced radar cross section and infrared signature.
ZAF Future 5th Generation Stealthy Air Superiority Fighter - Sukhoi Su-57 (Felon)
Extreme Manoeuvrability - Russian combat aircraft have led the world in manoeuvrability by a considerably margin since 1982, when the MiG-29 medium weight fighter entered service closely followed by the heavier Su-27 three years later. Building on their successes, the Su-27M and Su-37 fighters developed in the 1990s based on the Su-27 had extreme levels of manoeuvrability facilitated by thrust vectoring engines, although neither entered serial production due to a lack of funds. The Su-30MKI developed for India and entering service from 2002 was the first serial production fighter with thrust vectoring engines. It was followed by the Su-35 12 years later that had significantly more thrust provided by AL-41 powerplants as well as three dimensional thrust vectoring. The Su-35 built on the successes of the cancelled Su-37 and Su-27M and was also derived from the Su-27. The Su-57 has further built on these advances, and not only has a far better thrust to weight ratio due to the power of its Saturn 30 engines, but also an airframe designed to be more manoeuvrable than its predecessors capitalising on advances in airframe design. This allows the aircraft to better evade missile attacks at high speed, and better position itself in a low speed dogfight. Paired with its complementary ability to blind heat seeking missiles at close ranges, this makes the Su-57 particularly dangerous in combat situations that do not involve beyond visual range missiles.
ZAF Future 5th Generation Stealthy Fighter with Short Take Off & Landing - Sukhoi Su-57 (Felon)
Makeshift Runway Friendly - Particularly from the 1980s Russian fighters have placed a strong emphasis on the ability to operate with minimal maintenance and from very austere and makeshift airfields. This was perhaps epitomised by the MiG-29 and Yak-41 fighters which could deploy with negligible runway support compared to other fighters particularly those in the West. The Su-57 has improved considerably on the runway performance of its predecessors, and is capable of taking off from very short distances which was highlighted as potentially making it well suited to aircraft carrier operations with minimal adaptation. The fighter notably uses mudguards, heavy duty landing gear and large tires and was designed to deploy from makeshift airfields which even much lighter Western fighters would struggle to utilise. This is particularly useful as the ability of major powers to launch large scale strikes on enemy airbases is expected to only grow with time, a notably example being the development of the AGM-183A hypersonic missile in the United States which would place Russian airfields at serious risk in the opening stages of a war.
ZAF Future 5th & 6th Generation Stealthy as a Strategic Strike Bomber - Sukhoi Su-57 (Felon)
Hypersonic Ballistic Missiles - Following the entry into service of the Kh-47M2 Mach 10 ballistic missile in late 2017, plans to develop a miniaturised variant for integration onto the Su-57 were announced near the end of 2018 which would make it the only fighter in the world capable of delivering hypersonic ballistic missile strikes. The missile was considered ideal for anti shipping missions and precision strikes against command centres, logistics hubs, airfields and other critical targets deep behind enemy lines. Its high manoeuvrability and precision, combined with its speed, made the missile extremely difficult to intercept and allowed it to neutralise most warships with a single well placed hit due to its kinetic energy upon impact. It remains uncertain whether the miniaturised version will retain the original's 2000km engagement range, and whether it will also be capable of carrying nuclear warheads.
ZAF Future 5th Generation Stealthy Fronltine Fighter - Sukhoi Su-57 (Felon)
The Su-57's already high endurance and stealth capabilities, when paired with such a weapon, would make it a strike platform with few if any rivals worldwide. Integrating the missile onto the fighter represents an effort to capitalise on a key field of Russian technological leadership - hypersonic weapons - to enhance the capabilities of its fighter and partially compensate for deficiencies in other areas such as stealth. The fact that the Su-57 is a frontline fighter set to be very widely deployed, with over 200 expected to be operational by the late 2030s, makes its ability to deliver ballistic missile strikes particularly concerning for potential adversaries, with the damage a single squadron equipped for strike missions could do being very significant. If offered for export the missile is likely to significantly improve the Su-57's attractiveness, and its anti ship capabilities could lead to greater interest in the fighter from the Russian Navy which currently relies on the Su-24 and Su-30SM fighters for maritime strike roles.
ZAF Next 4.5th Generation Combat Aircraft J-10C (Jian 10) Vigorous Dragon Multirole Tactical Fighter
The J-10 (Jian 10 or Fighter 10) is China's indigenously built multirole fighter aircraft developed by the Chengdu Aircraft Industry. Chengdu Aircraft Industry is part of the China Aviation Industry Corporation I (AVIC I). In the West the J-10 aircraft is known as the Vigorous Dragon. The first native fourth-generation J-10 aircraft was unveiled by the air force in April 2010. Four J-10 fighter jets were showcased by the 24th fighter division of AFPLA. China and Pakistan have worked closely on the development of another fighter aircraft, the JF-17 or FC-1 light fighter aircraft. J-10B, an upgraded version of J-10, made its public debut in 2016. It features aerial refuelling capability, thrust vector control technology and has longer nose radome for accommodating an AESA radar system. J-10C, the latest variant of J-10, was inducted into the PLA service in April 2018.
ZAF Next 4.5th Generation Combat Aircraft J-10 aircraft Mission Roles; AIR-TO-AIR & INTERCEPTION, GROUND ATTACK & STRIKE.
The latest J-10C model is comparable with modernized variants of the classic American F-16 Fighting Falcon tactical fighter with capabilities including beyond-visual-range engagement, precision air-to-ground strike, digital glass cockpit instruments, in-flight refueling and electronic warfare. The J-10 can fly at a maximum speed of Mach 2.2 (2,327km/h) at high altitudes and has service ceiling of 18,000m. The range and combat radius of the aircraft are 1,850km and 550km respectively. The aircraft weighs around 9,750kg and has a maximum take-off weight of 19,277kg. J-10C is Equiped with JL-10 AESA Radar. JL-10 AESA radar has 1200+ T/R modules enabling it resistant against Radar Jamming. Such a good number of T/R modules means more powerful Radar & Detection capability upto 200KM. It further gives big boost in BVR capbillity by making J-10C able to guide PL-15 dual-pulse rocket BVR Missile having range of 200Km.
ZAF Next 4.5th Generation Combat Aircraft J-10 aircraft Mission Roles; ANTI-SHIP & ANTI-RADAR, RECON & TRAINING,
J-10C is Equiped with state of the art IRST & EOTS (Electro Optical Targeting System) but unfortunately no one can find exact information about Chinese weapons. Since it has IRST & EOTS yet it can passively locate & engange target without exposing Radar signature gives J-10C a massive edge against any adversary. Recently J-10C was equiped with WS-10B TVC engine, with WS-10B it is performing impressively giving more boost in maneuvering and T/W ratio which now stands at impressive 1:16. This engine has also lowered the Chinese dependency on Russian Al-31FN engines. AESA Radar, use of Composite Material & TCV engine, J-10C has impressive versatility of weaponry making it true Multirole platform. Notably It can carry PL-15 with formidable range and PL-10 TVC WVR Missile ~+90- degree all aspect attack capbillity. Also For SEAD role it can carry YJ-9 Anti-Radiation missile, for Anti-Ship role it can carry C-803, C-802 & Hypersonic CM-400 missiles. It can also carry huge varity of Guided and unguided munitions for Ground attack roles , with aid of IRST & EOTS (Electro Optical Targeting System).
ZAF Next 4.5th Generation Combat Aircraft; Design & Sensors on-board J-10 fighter aircraft
The structure of the aircraft was based on a tail-less delta (triangular planform) wing, foreplanes and a sweptback vertical tail. There are two fixed, outwardly canted ventral (on the underside of the body) fins near the tail. The size and design of the J-10 are very similar to that of the Israeli Aircraft Industries Lavi fighter aircraft, which itself is similar to and derived technology from the USAF F-16 aircraft. The horizontal close-coupled foreplanes (larger than those on the Lavi) on the forward fuselage improve the take-off and low-speed handling characteristics. The aircraft can be fitted with a forward-looking infrared and laser target designator pod, which supports deployment of laser and satellite navigation guided weapons. Possible pulse Doppler radar fits include the Chinese Type 1473 radar, Russian Phazotron Zhuk-10PD or Zhemchug, the Chinese JL-10A, the Israeli IAI Elta EL/M-2023 or the Italian Galileo Avionica Grifo 2000.
ZAF Next 4.5th Generation Combat Aircraft; J-10 fighter aircraft Weapons
The J-10 has 11 external hardpoints: five hardpoints on the fuselage with one on the centreline and a pair of hardpoints on each side of the fuselage, and three hardpoints on each wing. The outer wing stations carry air-to-air missiles such as the Chinese built Python 3 PL-8, P-11 or PL-12 and PL15, the Russian Vympel R-73 (AA-11 Archer) or R-77 (AA-12 Adder). The PL-8 infrared homing short-range air-to-air missile, a variant of the Israeli Python 3 missile, was manufactured in China under a licensed production agreement by the China Academy (formerly the Luoyang Electro-optics Technology Development Centre). The PL-11 is a licensed-manufactured variant of the MBDA Italy Aspide medium-range air-to-air missile. The PL-12 missile was manufactured in China under a collaborative agreement with Russia. It uses the Russian AA-12 Adder missile technology configured with a Chinese-developed rocket motor to give a range of 50 miles and speed of Mach 4. The aircraft can be armed with laser-guided bombs, the anti-ship YJ-8K or C-801K solid rocket powered missiles, the C-802 land attack and anti-ship turbojet-powered missiles manufactured by CHETA, and the YJ-9 anti-radiation missile. A 23mm cannon is installed internally on the port side of the forward section of the fuselage above the nosewheel.
ZAF Next 4.5th Generation Combat Aircraft J-10 aircraft performance
The J-10C model reportedly brings the capabilities roughly on par with cutting-edge 4.5-generation jet fighters. Perhaps the biggest improvement is the inclusion of an Active Electronically Scanned Array radar. AESA radars are the current gold standard in air warfare, boasting higher resolution, and greater discretion and resistance to jamming. China appears to have taken a lead over Russia in deploying AESA radars on its latest jet fighters. J-10Cs have also been photographed mounting long-range PL-15 radar-guided air-to-air missiles. These have caused consternation in Western military aviation circles because they appear to considerably outrange U.S. Air Force's AIM-120D. J-10s are also capable of carrying long-range anti-radiation missiles designed to home in on land- and sea-based air defense radars. Chinese commentators also boasted, without independent confirmation, that PLAAF J-10Cs had outperformed Thai JAS39 Gripen jets in September 2019's joint Falcon Strike exercise. Thailand is developing closer military ties to China as it grow more distant from the United States ever since Washington condemned a military coup in 2013.
ZAF Next 4.5th Generation Combat Aircraft J-10 aircraft Cockpit & Engine
The single-seat fighter aircraft was developed in a two-seat variant as a trainer aircraft and as an electronic warfare aircraft with a zero-zero ejection seat in its cockpit. The first flight of the two-seat variant was completed in 2003. The aircraft has a digital fly-by-wire flight control system and HOTAS (hands-on throttle and stick) control on which the pilot has every control for combat incorporated into the two handholds. Cockpit displays include a helmet-mounted weapon sight, a wide field of view head-up display and one full-colour and two monochrome liquid crystal multifunction displays. The avionics are served by a 1553B databus.
The J-10 fighter aircraft is powered by the AL-31 turbojet engine supplied by Saturn Lyulka. The prototype aircraft and the first series of production aircraft are fitted with the AL-31FN developing 79kN and 123kN with afterburn, and which is the currently used in the Chinese Air Force Su-27 and Su-30 aircraft. The more highly powered and advanced variant of the J-10, the Super-10, first reported in 2006, is fitted with the AL-31FN M1 supplied by Salyut. The AL-31FN M1 provides 132.5kN with a maximum speed of Mach 2.2 AND is equipped with full authority digital engine control and a four-way swivelling exhaust nozzle for vectored thrust. Higher-thrust WS-10B Taiahang engines on J-10B and J-10C testbeds, some of them with thrust-vector controls granting the jet super-maneuverable flight characteristics.
ZAF Next 4th Generation Combat Aircraft Z10 Anti-Tank/Armour & Battlefield Interdiction - Attack Helicopter
The Z-10 attack helicopter was developed by the Changhe Aircraft Industries Group (CHAIG) and China Helicopter Research and Development Institute (CHRDI). The helicopter is being manufactured by Changhe Aircraft Industries Corporation (CAIC). The Z-10 attack helicopter can be primarily deployed in anti-armour and battlefield interdiction missions. The helicopter can also conduct limited air-to-air combat operations. The Z-10 helicopter took to the skies for the first time in April 2003. The first helicopter was delivered to the PLA in 2009. The Z-10 was displayed for the first time at the 9th China International Aviation and Aerospace Exhibition in Zhuhai in November 2012.
ZAF Next 4th Generation Combat Aircraft Z10 Armed Recce, Search, Track & Engagement, Scout - Attack Helicopter CONT'D
The Z-10 incorporates a conventional attack helicopter layout featuring a nail down fuselage and stepped tandem cockpits. The fuselage, with a sloped side, is tapered to the rear for a reduced radar cross section. The helicopter is equipped with five-bladed main rotor and four-bladed tail rotor. Two engines are mounted at the rear of the cockpit. The helicopter has a length of 14.1m, rotor diameter of 13m and a height of 3.8m. The maximum take-off weight of the Z-10 is 8t.The stepped tandem cockpit accommodates a gunner in the front and pilot in the rear on ejection seats. The cockpit is protected by composite armour. The bullet-proof glass canopy of the cockpit can withstand 7.62mm rounds.
ZAF Next 4th Generation Combat Aircraft Z10 Forward Airbase & Battlefield Sentry Attack Helicopter CONT'D
The chin mounted turret can be fitted with a 20mm or 30mm autocannon. Two stub wings provide four hardpoints for holding external weapons. The GJV289A standard databus architecture allows the integration of weapon systems of both Soviet and Western origin. "It is the first modern attack helicopter designed and produced domestically by the People's Republic of China." The helicopter can also adapt to use the newly developed HJ-10 anti-tank guided missile (ATGM). The missile is believed to be equivalent to the US-made AGM-114 Hellfire. The helicopter can carry up to eight ATGMs for anti-armour role, eight TY-90 air-to-air missiles and four PL-5, PL-7 and PL-9 air-to-air missiles. The TY-90 missile is specifically designed for helicopters performing aerial combat missions. The Z-10 can also carry multibarrel unguided rocket pods for ground attack missions. A total of four pods under sub wings can hold 57mm-90mm rockets.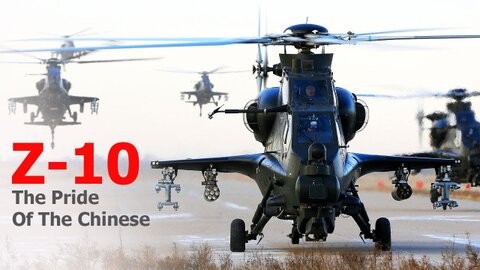 ZAF Next 4th Generation Combat Aircraft Z10 Anti-Terror Gunship & Close Air Support Attack Helicopter CONT'D
The electronic countermeasures (ECM) suite of the Z-10 integrates a radar warning receiver, a laser warning receiver, an infrared jammer and chaff / flare decoy launching system. The modular design also adapts the latest systems, replacing the existing jamming and decoy launching systems. The Z-10 is powered by two Pratt & Whitney Canada PT6C-67C turboshaft engines. The engines are equipped with Full Authority Digital Engine Control (FADEC) system. Each engine develops a maximum continuous power of 1,142kW. The modern glass cockpit is equipped with multifunctional displays (MFDs), a helmet mounted sight with night vision goggles and a fly-by-wire (FBW) control system. The helicopter can be fitted with a forward-looking infrared (FLIR) and a low-light television as well as radar systems.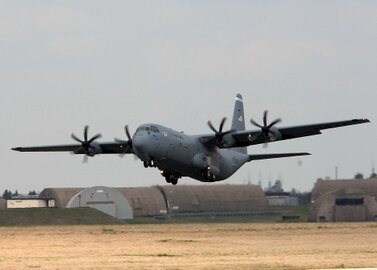 ZAF Next 4th Generation Heavy Transport Aircraft (Proven Multirole, Multimission Capabilities) - C-130J-30 Super Hercules
The C-130J-30 is a stretch version of the C-130J, a proven, highly reliable and affordable airlifter. The C-130J-30 adds 15 feet to the fuselage, increasing usable space (two more pallets of equipment) in the cargo compartment. The Lockheed Martin C-130 is the US Air Force's principal tactical cargo and personnel transport aircraft. The C-130J Hercules is the latest model, featuring a glass cockpit, digital avionics and a new propulsion system with a six-bladed propeller. The Block 8.1 configuration contains software and hardware capability expansion such as modernised identification friend or foe (IFF), automatic dependent surveillance broadcast, communication, navigation and air traffic management datalink.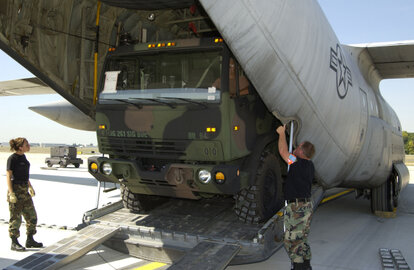 ZAF Next 4th Generation Heavy Transport Aircraft - C-130J Hercules Tactical Transport Aircraft,
C-130J is crewed by two pilots and a loadmaster. The new glass cockpit features four L-3 systems with multifunction liquid crystal displays for flight control and navigation systems. Each pilot has a Flight Dynamics head-up display (HUD). Supplied by BAE Systems IEWS, the dual mission computers, operate and monitor the aircraft systems, and provide status updates for the crew. The cockpit is fitted with the Northrop Grumman low-power colour radar display. The map shows digitally stored image data. The C-130J is equipped with a Honeywell dual-embedded global positioning system/inertial navigation system (GPS/INS), an enhanced traffic alerting and collision avoidance system (E-TCAS), a ground collision avoidance system, SKE2000 station keeping system, and an instrument landing system (ILS).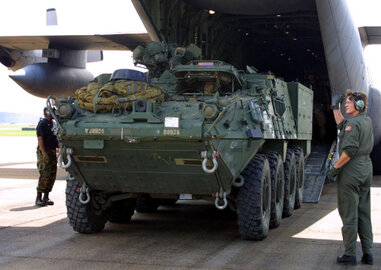 ZAF Next 4th Generation Heavy Transport Aircraft - C-130J Hercules Tactical Transport Aircraft,
The cargo bay of the C-130J has a total usable volume of more than 4,500ft³ and can accommodate loads up to 37,216lb. For example, three armoured personnel carriers, five pallets, 74 litters (stretchers), 92 equipped combat troops or 64 paratroops. The bay is equipped with cargo handling rollers, tie-down rings, stowage containers, and stowage for troop seats. The Lockheed Martin AN/ALQ-157 infra-red countermeasures system generates a varying frequency-agile infrared jamming signal. The infrared transmitter is surface-mounted at the aft end of the main undercarriage bay fairing. USAF selected the Northrop Grumman Large Aircraft Infra-red Countermeasures (LAIRCM) system, an additional electronic warfare self-protection (EWSP) system, to equip its C-130 aircraft. LAIRCM is based on the AN/AAQ-24(V) NEMESIS.
ZAF Next 4th Generation Heavy Transport Aircraft - (C-130J-30 stretch version) Tactical Transport Aircraft
The C-130J is the latest addition to the C-130 fleet and has replaced aging C-130Es and some of the high time C-130Hs. The C-130J incorporates state-of-the-art technology, which reduces manpower requirements, lowers operating and support costs, and provides life-cycle cost savings over earlier C-130 models. Compared to older C-130s, the J model climbs faster and higher, flies farther at a higher cruise speed, and takes off and lands in a shorter distance. The C-130J-30 is a stretch version, adding 15 feet to the fuselage, increasing usable space in the cargo compartment. C-130J/J-30 major system improvements include advanced two-pilot flight station with fully integrated digital avionics, color multifunctional liquid crystal and head-up displays and state-of-the-art navigation that includes a dual inertial navigation system and GPS. The aircraft also features fully integrated defensive systems, low-power color radar, digital moving map display, new turboprop engines with six-bladed all-composite propellers and a digital auto pilot. The C-130J/J-30 also includes improved fuel, environmental and ice-protection and an enhanced cargo-handling system.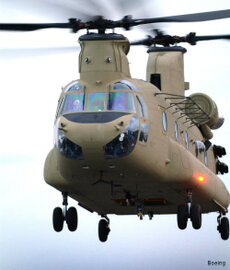 ZAF Next 4th Generation Heavy-Lift Utility & Transport Helicopter - CH-47D/F / MH-47E Chinook (Joint Logistics & Tactical Airlifter)
Chinook CH-47F is primarily deployed in the transportation of troops, artillery, supplies and equipment to the battlefield. The Chinook CH-47F is an advanced multi-mission helicopter manufactured by American aerospace and defence firm Boeing for the US Army and international defence forces. The CH-47D Chinook helicopter is used for the transportation of troops, artillery, supplies, and equipment to the battlefield. Other roles include medical evacuation, aircraft recovery, parachute drop, search and rescue, disaster relief, fire-fighting and heavy construction. More than 1,179 Chinooks are operational worldwide. Boeing delivered more than 480 CH-47D Chinooks to the US Army and National Guard. The US Army Chinooks underwent digital improvement to keep the aircraft on the war field for more than 20 years.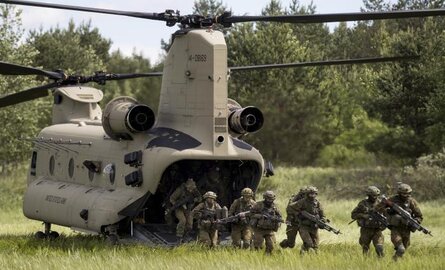 ZAF Next 4th Generation Heavy-Lift Utility & Transport Helicopter - CH-47D/F / MH-47E Chinook (Infantry & Artillery Transport Operations)
The CH-47F design features alterations to the airframe structure to reduce the effects of vibration, as well as other structural enhancements to the cockpit, cabin, aft section, pylon and ramp. The CH-47F is an advanced multi-mission helicopter for the U.S. Army and international defense forces. It contains a fully integrated, digital cockpit management system, Common Avionics Architecture System (CAAS) Cockpit and advanced cargo-handling capabilities that complement the aircraft's mission performance and handling characteristics. Formation to the Future: The latest modernization initiative known as Chinook Block II is a testament to the robustness of the Chinook's original design and its 55-year legacy of technological advancements. With these new capabilities, Boeing is ensuring that the iconic H-47 remains the most reliable, capable and ready medium-to-heavy-lift helicopter into the 2060s and beyond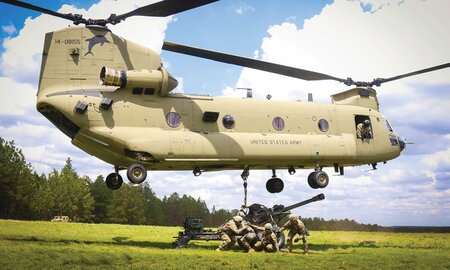 ZAF Next 4th Generation Heavy-Lift Utility & Transport Helicopter - CH-47D/F / MH-47E Chinook (Infantry & Artillery Transport Operations)
The CH-47D Chinook is the U.S. Army's primary heavy troop and supply transport aircraft. Originally fielded in the Vietnam War, the CH-47 has undergone a series up upgrades to increase lift and airworthiness in combat environments. Beginning in 1982 and ending in 1994, all CH-47A, B and C models were upgraded to the CH-47D version, which remains the U.S. Army standard and features composite rotor blades, an improved electrical system, modularized hydraulics, triple cargo hooks, avionics and communication improvements, and more powerful engines that can handle a 19,500 lb load – nearly twice the Chinook's original lift capacity. An upgrade program exists to remanufacture 300 of the current fleet of 425 CH-47D's to the CH-47F standard. The MH-47E is the Special Forces variant of the Chinook and will be remanufactured to the MH-47G.
ZAF Next 4th Generation combat-transport helicopter; The Mi-35 Phoenix (Upgraded for Aerial Recce, Search & Rescue in Battlefield Theater of Operations)
Designed on a base of the Mi-24 (Mi-24P) series helicopter inheriting the advantages of that model, including excellent speed, transport-combat capabilities and means of combat survivability improvement. It is one of the best helicopters in its class in terms of cost-effectiveness. The Mi-35P helicopter is designed for increase of Ground Forces units' mobility and fire support of Army units on the battlefield. It can provide aerial reconnaissance, search and engagement of armored and unarmored vehicles, enemy's helicopters in the air day-and-night in various weather conditions. Mi-35P Modernized combat-transport helicopter can be optionally equipped with guided armament as well as with President-S self-protection suite.
ZAF Next 4th Generation combat-transport helicopter; The Mi-35 Phoenix (Upgraded for Anti Tank/Armor & Anti Personnel in Battlefield theater of Operations)
Main characteristics; The chin-mounted turret can be installed with the twin-barrel GSh-23V 23mm cannon with 450 to 470 rounds of ammunition. The gun can fire 3,400 to 3,600 rounds a minute. The stub wings can carry a range of weapon systems, including anti-tank missiles, rocket pods/gun pods or fuel tanks. The military helicopter can be armed with up to eight 9М114 or 9M120 Ataka-V SACLOS radio-guided anti-tank missiles, up to 80 'S-8' 80mm unguided rockets, and 20 'S-13' type 122mm unguided aircraft rockets.Maximum takeoff weight, kg 11,500. Maximum payload, kg 2,400. Maximum speed, km/h 320. Service ceiling, m-4,500. Flight range (internal fuel tanks), km-450. Number of transported troops - 8
ZAF Next 4th Generation combat-transport helicopter; The Mi-35 Phoenix (Upgraded for Night & Day Combat, Battlefield & Theater Logistics Support Operations)
The countermeasures suite of Mi-35M includes a radar warning receiver, a laser range finder and a location finder, chaff and flare launch system, infrared (IR) jamming system, and engine-exhaust IR suppressor. The helicopter can fly at a maximum speed of 305km/h. Its operational altitude is 5,400m. The helicopter has a normal range of 460km and can reach a maximum distance of 1,000km with full fuel load. It can be deployed in combat missions in different geographies with high-temperature and high-altitude environments and features round-the-clock combat capabilities for conducting missions during day and night. It is also capable of operating from unprepared and poorly equipped airfields.
ZAF Next 4th Generation combat-transport helicopter; The Mi-35 Phoenix (Upgraded for Rapid Response Heliborne Units & Special Forces Operations)
Based on the Mi-24 Hind, Mi-35M military helicopter incorporates several improvements, including shortened stub wings, a new rotor system, modern avionics, upgraded turboshaft engines and a hydraulic system. The cockpit and vital components of the helicopter are heavily armoured. The helicopter has an overall length of 21.6m, wingspan of 6.5m, and height of 6.5m. Its take-off weight in ferry configuration is 12,000kg. It can carry eight troops or a payload of 2,400kg. The glass cockpit of the Mi-35M accommodates two pilots in tandem configuration. The night vision goggle (NVG)-compatible cockpit integrates multi-functional displays (MFDs), redundant flight controls, and state-of-the-art avionics. The helicopter is equipped with an OPS-24N surveillance-and-sighting station, a television channel, a GPS-guided navigation system, and an optional non-Russian radio station.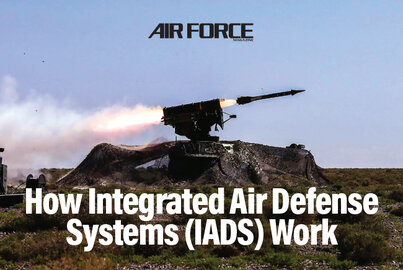 Defence Economics; C4Is enables IADS to operate with minimal costs while utilising economy of effort and diterrence.
Policing the Skies with an IRON HAND is what an effective IADS with C4I Platforms perfoming three functions—air surveillance, battle management, and weapons control. Of these, air surveillance alone includes five specific sub-functions: detect, initiate, identify, correlate, and maintain. Air surveillance is often described as the "eyes" of an air defense system. A radar will "detect" an aircraft entering an IADS's area of coverage, while the "initiate" function transforms radar returns into "tracks." The "identify" function examines the track and categorizes it as friend, foe, or unknown.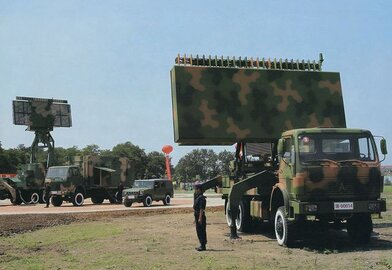 Defence Economics; C4Is enables IADS to operate with minimal costs while utilising economy of effort and diterrence Cont'd
After surveillance, the battle management aspect of an IADS includes four functions: Threat evaluation, engagement decision, weapon selection, and engagement authority. Battle management marks the transition from identifying a threat to acting against it. Battle management makes the determination that a given radar track is in fact a threat and then selects the weapon to counter that threat. The engagement authority is the final step in battle management that confirms the threat, engagement, and weapon selection decisions.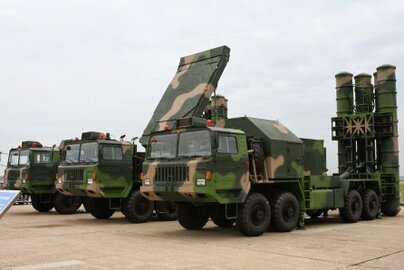 Defence Economics; C4Is enables IADS to operate with minimal costs while utilising economy of effort and diterrence Cont'd
These decisions transition into weapons control, where a particular weapon system performs the weapons pairing, acquiring, tracking, guiding, killing, and assessing functions. Within weapons control, even more refined degrees of air surveillance and battle management tasks are occurring too. The difference is these are strictly related to the specific weapon that is engaging a threat. As a result, the control functions and guidance aspects of air defense are often analyzed more than other elements of an IADS' kill chain.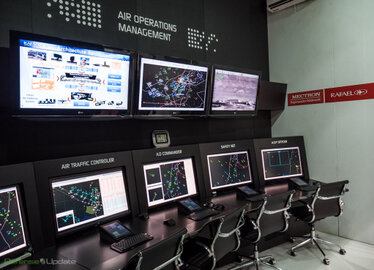 Defence Economics; C4Is enables IADS to operate with minimal costs while utilising economy of effort and diterrence Cont'd
The complexity of modern command, control, communications, computers, and intelligence (C4I) systems, and processes used by IADS are often underestimated and so are the potential impact of C4I on military operations. Use of information technology to make a commander's situational awareness better also creates the potential to improve the effectiveness with which the commander directs and controls his forces. C4Is enables Decentralized Freedom of Action for Commanders in the battlefield and can use C4Is to Conduct Precision Strikes, thus enhancing the Effectiveness of Air Operations.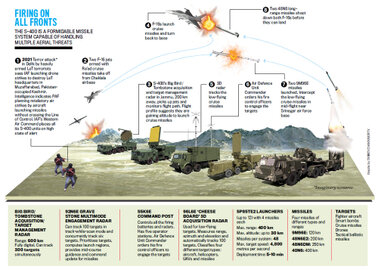 Defence Economics; C4Is enables IADS to operate with minimal costs while utilising economy of effort and diterrence Cont'd
This is because capabilities such as fire-control radars and missile batteries that make decisions and have their own radars are perceived as performing these functions across the entire system, irrespective of a weapon's role or responsibility in a larger IADS. Modern IADS leverage multiple communications channels, including traditional landlines, fiber-optic networks, and radio frequency and electromagnetic spectrum links. No longer can an operation against a modern IADS plan to achieve a singular effect against a singular node or IADS means of communication.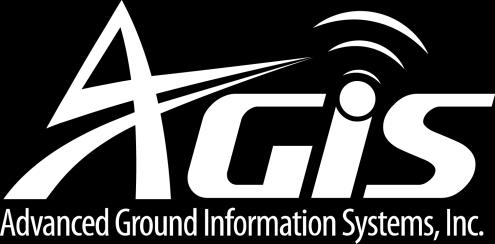 Defence Economics; C4Is enables IADS to operate with minimal costs while utilising economy of effort and diterrence Cont'd
The system is designed to enhance combat capability in fighter aircraft, command and control platforms, and surface air defense units, and it provides a data transfer link between weapon platforms and C4I systems for real-time situation awareness, targeting, and mutual support. Advanced C4I offers the means to achieve greatly improved effectiveness in carrying out most of the challenging tasks in air operations. The single integrated air picture is critical to improving the effectiveness of the air and missile defense missions.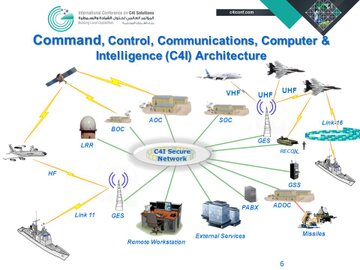 Defence Economics; The Role of C4I Systems in Future Military Environments
One of the major requirement of a modern Air Force core competency is information superiority through agile combat support, and the committment is to ensure that this component is achieved through innovation in order to better understand the potential offered by advanced technologies. The C4Is enables military operations other than war and those of counterterrorist operations and operations against insurgency more objective and efficient.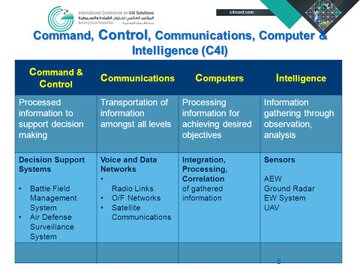 Defence Economics; The Role of C4I Systems in Future Military Environments Cont'd
In the area of information superiority, the Air Force will focus on future global battle management/command and control systems to allow for real-time control and execution of all air and space missions, exploit unmanned aerial vehicle technology(especially in intelligence, surveillance, and reconnaissance and communications applications), and expand its defensive information warfare efforts.
Zambia Air Force - Mentorship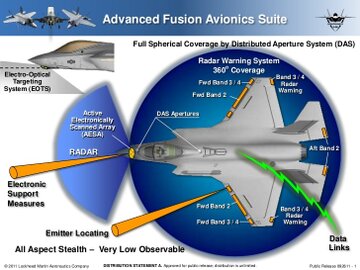 Airpower is Technologically Driven by concepts of combat enabling capabilities
The evolution of airpower and the ever-increasing component of stealth technology in dictating warfare, based on the need to integrate and place them in the right perspective. Hence, the role of stealth aircraft and the dominance of all aspects of stealth technology, especially in recent conflicts, are reviewed. The integration of the fundamental aspects of stealth technology, through its classification, types of aircraft signatures: especially radar, infrared, and visual signatures, their sources of origin, modelling techniques, and methods of signature reduction are discussed. Due to the increasing importance of infrared signatures relative to radar signatures, infrared signatures are also closely examined and analysed. Hence, the lock-on and surveillance ranges of infrared detectors are compared. Future projections in stealth technology, especially based on the role of anti-stealth technologies, are also elaborated.
F-35 Lightning II - Transformational Capability From Air to Everything in the Battlespace
As adversaries advance and legacy aircraft age, the 5th Generation F-35 is critical to maintaining air dominance now and for decades to come. 5th Generation capability is defined by the combination of Very Low Observable stealth, advanced sensors, information fusion and network connectivity – all packaged within in a supersonic, long range, highly maneuverable fighter. More than a fighter jet, the F-35's ability to collect, analyze and share data, is a powerful force multiplier that enhances all airborne, surface and ground-based assets in the battlespace.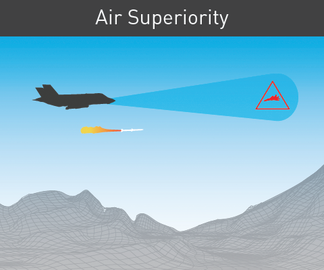 F-35 Lightning II - Air Superiority
VLO Stealth - With stealth designed in from day one, the F-35 has an unmatched ability to evade enemy detection and enter contested airspace.
Supersonic Speed and Extended Range - The Pratt & Whitney F135 is the most powerful fighter engine in the world. At Mach 1.6, the F-35 is a long range, supersonic fighter, even with a full compliment of internal weapons and fuel.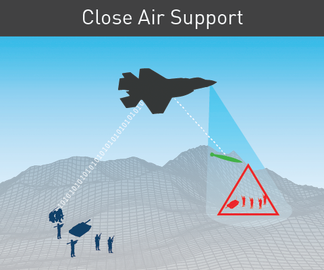 F-35 Lightning II - Close Air Support
Weapons Capacity - The F-35 carries weapons internally in stealth configuration, or externally in permissible environments with greater than 18,000 pounds of total ordinance.
Network Enabled Ops - The F-35 serves as an information and communications gateway, sharing its operational picture with the ground, sea and air assets.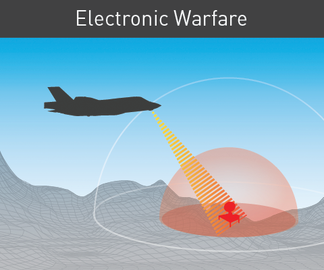 F-35 Lightning II - Electronic Warfare System
Electronic Warfare System - Advanced EW capabilities to locate/track enemy forces, jam radars and disrupt attacks.
Sensor Fusion - F-35's advanced sensor fusion creates a single integrated picture of the battlefield that greatly enhances awareness, survivability and lethality.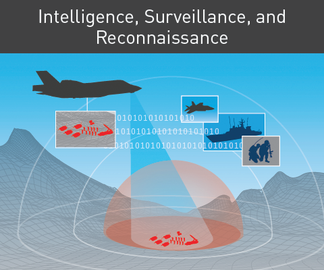 F-35 Lightning II - Intelligence, Surveillance & Reconnaissance
The F-35 has the most advanced sensor suite of any fighter in history, including the Active Electronically Scanned Arrays (AESA) radar, Distributed Aperture System (DAS), Electro Optical Targeting System (EOTS) and Helmet Mounted Display System.
F-35 Lightning II - SEAD & DEAD
Active electronically-scanned array radar provides long-range intelligence. The F-35's advanced HMD provides pilots with unmatched situational awareness in diverse conditions. DAS sends high resolution real-time imagery to the pilot's helmet from six infrared cameras mounted around the aircraft. EOTS combines forward-looking infrared and infrared search and track functionality.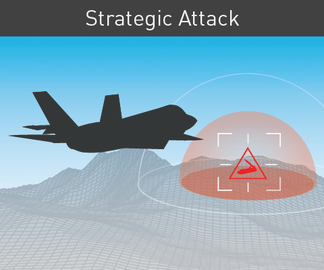 F-35 Lightning II - Strategic Attack
With this advanced technology, the F-35 is a multi-role fighter capable of successfully executing any and all mission, including new missions not traditionally fulfilled by legacy fighters. Where 4th generation fighters are forced to adapt to this advancing battlespace, the F-35 shifts the power dynamic and is able to define the battlespace that our adversaries will need to adapt to.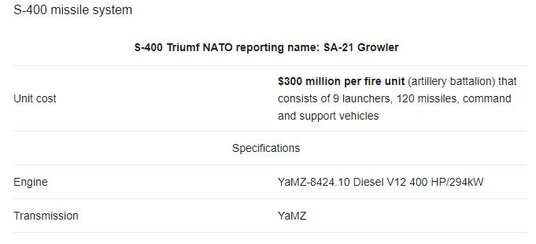 Why the S-400 Missile is Highly Effective — If Used Correctly
The S-400 Triumph air defence system integrates a multifunction radar, autonomous detection and targeting systems, anti-aircraft missile systems, launchers, and command and control centre. It is capable of firing three types of missiles to create a layered defence. The system can engage all types of aerial targets, including aircraft, unmanned aerial vehicles (UAV), and ballistic and cruise missiles, within the range of 400km at an altitude of up to 30km. The system can simultaneously engage 36 targets.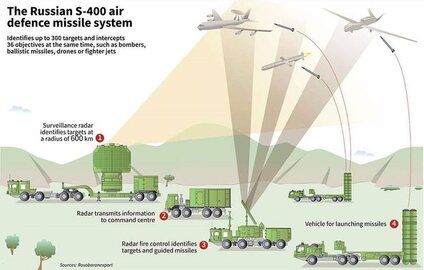 Why the S-400 Missile is Highly Effective — If Used Correctly Cont'd
The S-400 Triumph (known by NATO under the code name SA-21 Growler) is an anti-aircraft missile system that boasts a maximum range of 400 kilometers (250 miles) and can hit targets at an altitude of up to 27 kilometers. It was introduced in 2007. The system is mobile and includes the control hub and several missile launching elements, each of whom comprises of up to 12 launchers. The S-400 Triumph air defence system integrates a multifunction radar, autonomous detection and targeting systems, anti-aircraft missile systems, launchers, and command and control centre. It is capable of firing three types of missiles to create a layered defence.
The system can engage all types of aerial targets, including aircraft, unmanned aerial vehicles (UAV), and ballistic and cruise missiles, within the range of 400km at an altitude of up to 30km. The system can simultaneously engage 36 targets.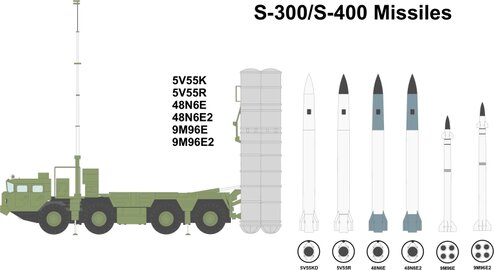 Why the S-400 Missile is Highly Effective — If Used Correctly Cont'd
The S-400 missile system uses four new missile types in addition to the missiles of the S-300PMU system. The first missile inducted for the system was the 48N6DM (48N6E3). It is an improved variant of the 48N6M with a powerful propulsion system. The missile can destroy airborne targets within the range of 250km. The 40N6 missile of the S-400 has a claimed range of 400km and uses active radar homing to intercept air targets at great distances. It can be launched against AWACS, J-STARS, EA-6B support jammers and other high-value targets. The S-400 Triumph also launches 9M96E and 9M96E2 medium range ground-to-air missiles. Designed for direct impact, the missiles can strike fast moving targets such as fighter aircraft with a high hit probability. The maximum range of the 9M96 missile is 120km.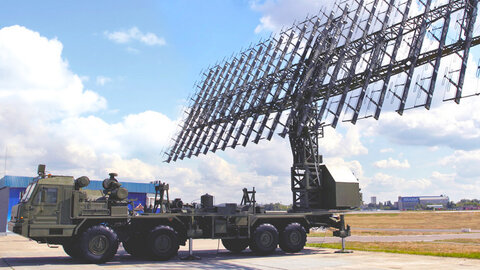 Nebo-M Radar Complex: The Stealth Buster. Multi-range radar station that tracks ballistic missiles, stealth planes & drones
Stealth technology is clearly the future of air combat.
In the future, as air defense systems grow more accurate and deadly, stealth technology can be a factor for a decisive by a country over the other. In the future, stealth technology will not only be incorporated in fighters and bombers but also in ships, helicopters, tanks and transport planes.

After stealth technology became quite effective, radar technology began to improve as well. New radar technology is currently being researched that will cause current stealth capabilities to become obsolete. It is well known that older short-wave radar technology used by Russia is able to detect stealthy aircraft considerably better than long-wave radar. Fortunately for stealth technology, all surface-to-air weaponry is based on long-wave radar so the systems cannot be combined to provide devastating results.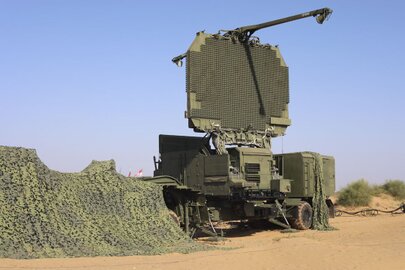 The Big Bird Target Aquisition and Battle Management Radar 91n6
The 91N6, also known as Big Bird, is a long-range air surveillance radar intended to provide target acquisition and battle management tracking the airborne threats. The radar system lies on a 12x12 high mobility articulated truck system and has a maximum detection range of 600 kilometers traking up to 300 airborne targets. The 91N6 radar system was developed by Almaz-Antey Concern as part of the S300, S350 and S-400 air defense system entering into service on April 28, 2007. Each S-400 battalion includes at least one 91N6 radar system.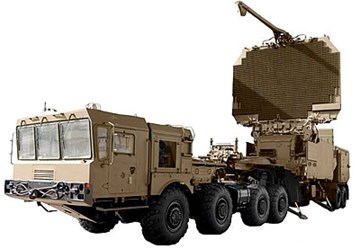 The Big Bird Target Aquisition and Battle Management Radar 91n6 Cont'd
The 91N6A, also known as 91N6M, is a target acquisition and battle management radar developed to support the S300, S350, S400 and S-500 air defense system. This air surveillance radar provides a battlefield picture at a distance in excess of 600 kilometers, most likely 800-to-1,000 kilometers, while tracking more than 300 objects simultaneously. The massive 91N6A radar complex is towed by a BAZ-6403 8x8 tractor. Known modifications:
91N6 - intended for maintenance with SA-10A "Grumble" (Russian designator: S-300) and SA-21 "Growler" (Russian designator: S-400 "Triumf") SAM-systems, developed in 1978;
91N6A - modernized for use in S-400M "Triumf" SAM-systems, developed in the mid-80s;
91Н6М - modernized for future use in S-500 "Prometheus" SAM-systems (maximum range: 640 km);
91N6E - variant for export, without the Russian IFF and possibly reduced combat characteristics.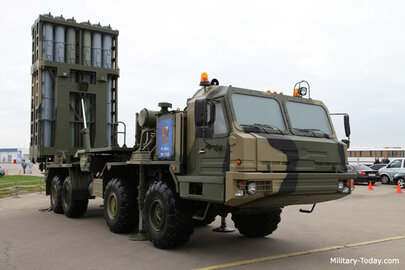 S-350 Vityaz - Medium-range air defense missile system (Russia's upgrade modern solution for S125 & s300PS replacement)
The S-350 Vityaz (knight) is a short-to-mid range air defense missile system. It was developed by Almaz-Antey company as a replacement for the ageing S-300PS, which was developed back in the early 1980s, and Buk M1-2 system, which is now over 20 years old. Development commenced in 2007. The S-350 was first demonstrated in 2013. It was planned that production of this air defense system will commence in 2015, however by 2017 this system was still tested. First S-350 air defense systems were reportedly delivered to the Russian military in 2019. Design of this air defense system is broadly similar to the South Korean KM-SAM Chun Koong. It is worth noting that Almaz-Antey participated in development of this South Korean SAM system. It is claimed that the S-350 Vityaz is more capable than the South Korean system.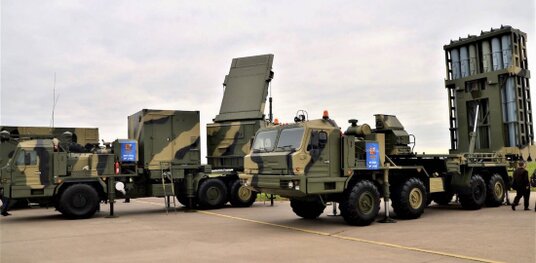 S-350 Vityaz - Medium-range air defense missile system (Russia's upgrade modern solution for S125 & s300PS replacement) Cont'd
It entered service with the Russian armed forces in 2016. At this stage Russian MoD bought more than 100 of these SAM systems in order to replace older variants of the S-300PS and Buk M1-2 systems. Russians plans to scrap about 50 of the S-300PS systems by 2015 due to their age. The Vityaz TEL vehicle carries a total of 12 9M96 vertically-launched missiles. The same medium-range missiles are used by the recent Russian S-400 air defense system. The 9M96 is a variant of the 9M96 active radar-homing interceptor missile. This missile is designed for direct impact. It is similar to the US Patriot PAC-3 design and is intended to provide point defense against precision attacks and defense suppression weapons. Its claimed kill probability is 90% against aircraft and 70% against Harpoon anti-ship missile. The S-350 can also launch a short-range missile which is likely a variant of the 9M100. This air defense system can engage targets within ranges from 30 to 120 km.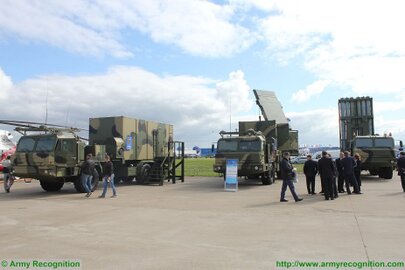 S-350 Vityaz - Medium-range air defense missile system (Russia's upgrade modern solution for S125 & s300PS replacement) Cont'd
The S-350 system also has advanced phased-array radar and a new mobile command post. If required a number of vehicles can be linked together to form a battery. A typical battery consists of command post can, two radars and control 8 TEL vehicles. Vityaz SAM system can operate autonomously or alongside other air defense systems. It can stop and launch its missiles within 5 minutes from traveling. This air defense system can engage 12 to 16 targets simultaneously, including aircraft and ballistic missiles. Command post can target up to 32 missiles on various targets at once. The TEL vehicle has a crew of three. It is based on a BAZ-6909 special wheeled chassis with 8x8 configuration. Radar and command post are carried by BAZ-69092 with 6x6 configuration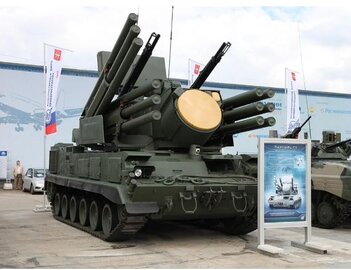 PANTSIR-S1 / PANTSYR-S1 / SA-22 GREYHOUND - Short range mobile air defense cannons/missiles system - Russia
The Pantsir-S1 (SA-22 Greyhound NATO code name) is an air defense missile-gun system designed to protect vital small-size and big military areas, industrial targets and land forces units and reinforced the air defense units responsible for the protection of troops and military installations against precision-guided air attack from low and extremely low altitudes. The mobile version of the Pantsir-S1 system includes a combat vehicle ( up to six vehicles in a battery), surface-to-air guided missiles, 30 mm rounds, a transporter-loader vehicle (one per two combat vehicles), maintenance and training facilities.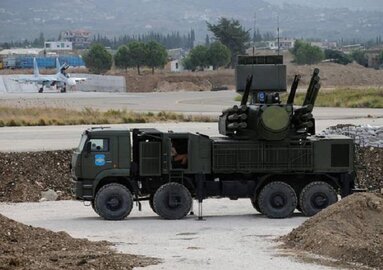 PANTSIR-S1 / PANTSYR-S1 / SA-22 GREYHOUND - Short range mobile air defense cannons/missiles system Cont'd
The armament of Pantsir-S1 consists of twelve 57E6 surface-to-air guided missiles and two 2A38M30-millimetre automatic guns developed from the two-barreled 30mm GSh-30 gun. It is provided with a multi-range radar capable of detecting aerial targets with an effective surface of dispersion of up to 2-3 square meters at a distance of more than 30 kilometers and tracking them down from a distance of over 24 kilometers. With its missiles, the Pantsir-S1 can engage tactical aircraft at a maximum range of 20 km and altitude of 10 km, subsonic cruise missiles at a range of 12 km and altitude of 6 km, and high-speed air-to-ground missiles at a range of 7 km and altitude of 6 km. With its gun weapons, the Pantsir-S1 can destroy aerial targets at a maximum range of 4 km and a maximum altitude of 3 km.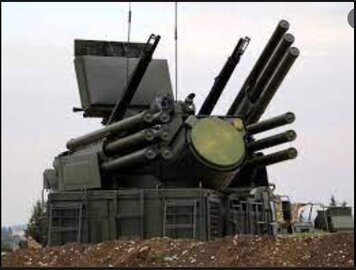 PANTSIR-S1 / PANTSYR-S1 / SA-22 GREYHOUND - Short range mobile air defense cannons/missiles system Cont'd
he Pantsir S-1 can conduct fire at two targets at the same time and attack up to 12 targets within a minute. The system's effective range for missiles is 20 kilometers and the maximum altitude is eight kilometers, and for artillery shells up to three and four kilometers respectively. It can also operate in a passive mode using an infrared channel in the long-wave band with logical processing of the signal and automatic tracking. The Pantsir-S1 is able to defeat almost the entire spectrum of air threats, all types of precision-guided weapons, in particular, flying at a speed of up to 1,000 m/s and approaching from different bearings at an angle of 0- 10 ° to 60 - 70°, aircraft flying at a speed of up to 500 m/s, helicopters, remotely piloted vehicles, as well as light armored ground targets and the enemy manpower. The combination of missile and gun armament enables the operator to create a continuous target engagement zone and fire at targets uninterruptedly beginning from their maximum range of 18 to 20 km up to a range of a minimum of 200 m. Target flying at an altitude of 5 to 15 km can be shot down. The Pantsir-S1 is equipped with a multiple-mode adaptive radar/optical weapons control system operating in the UHF, EHF, and IR regions of the spectrum. The system features high immunity to jamming, survivability in the presence of electronic countermeasures and under enemy fire.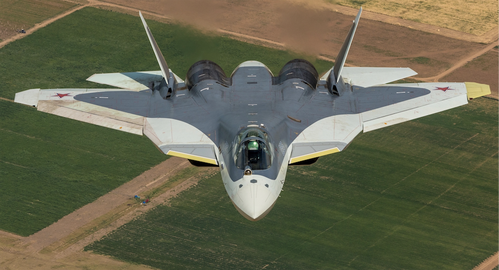 Six Features We like On Russia's New Stealth Fighter - No, The Su-57 Isn't 'Junk:'
The aircraft's degree of low-observability (stealthiness) has long been in question, as it lacked many of the key features that define modern stealth fighters. But none of this conclusively means the Su-57 doesn't have some redeemable qualities and features that are worth pointing out.
Sukhoi designers have taken a 'balanced' approach to low-observability, whereby the aircraft's reduced radar signature from certain aspects becomes just another feature to be weighed against other design priorities. This very well may have been a necessity due to lack of stealthy materials science, manufacturing, and design expertise, but none-the-less the outcome is the same.
And considering how Russia's armed forces are organized and the battle doctrine behind that organization, being able to pierce deep into the most sophisticated integrated air defense networks during some sort of expeditionary operation isn't a top priority anyway.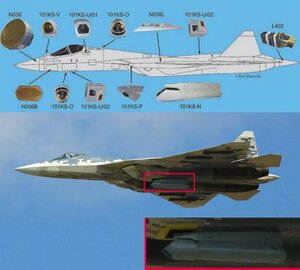 Six Features We like On Russia's New Stealth Fighter - No, The Su-57 Isn't 'Junk:' CONT'D
But once again, stealth is just one ingredient of a complex cocktail that makes up an advanced fighter's overall capabilities set and ability to survive in various combat situations.
With all this in mind, here are five features we like on the Su-57, some of which are tailored to help overcome its lack of extreme signature reduction, at least to a certain degree.
1. Side Facing Cheek-Mounted Radars with Long Range nose-mounted X-Band N036 Byelka (Squirrel) AESA radar system.
2. 101KS 'Atoll'Infrared Search and Track with Multiple Sensors Electronic Warfare Terminals/Devices.
3. All Round Cover for Directional Infrared Countermeasures System.
4. Austere Airfields Welcome & Short Takeoff & drogue parachutes before touching the ground.
5. 3D Thrust Vectoring with Super LEVCONS (leading–edge vortex controllers) near the cockpit.
6. Unique Weapons Bay Configuration with 12 Hard Points (06 Internal & 06 External).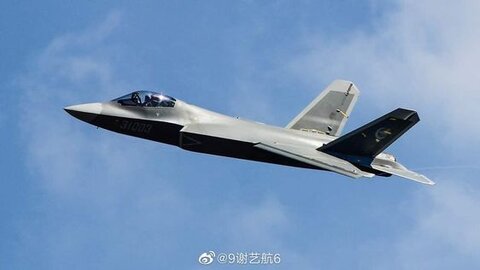 China Offers FC-31 Stealth Fighter At Half the Price of US F-35
China launched the global marketing of its FC-31 stealth fighter jet that costs about US$70 million, about half the price of the Lockheed Martin F-35, at Paris Air Show 2017.

"We expect that the plane's price will be around $70 million, about half that of the Lockheed Martin F-35 Lightning II from the US, which is the only fifth-generation fighter jet available on the market from the US, which only sells it to allies." Fu Qianshao, an aircraft expert with the PLA Air Force was quoted as saying by China Daily Tuesday.

Aviation Industry Corporation of China (AVIC) has displayed a model of the FC-31 on display at the 52nd International Paris Air Show, held at at Paris-Le Bourget Airport.

China decided to tap the well-advanced countries' military aircraft market with the domestically developed FC-31 stealth fighter jet, the plane's chief designer Lin Peng of AVIC's subsidiary Shenyang Aircraft Design and Research Institute said.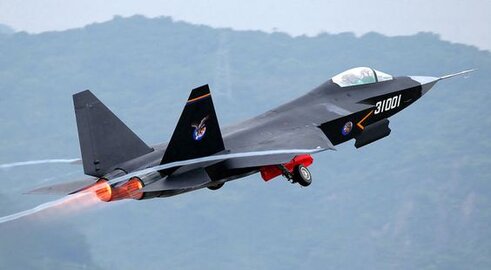 China Offers FC-31 Stealth Fighter At Half the Price of US F-35
"The FC-31 has received a lot of attention from potential foreign buyers." he said Monday. This has been the first time the aircraft firm brought its latest stealth fighter jet to a Western air show and the second time for the FC-31 to be shown at a foreign exhibition. The first was at the 14th Dubai Airshow in the United Arab Emirates in November 2015.

"We will strive to use the fifth-generation combat plane to seize some share in the military aircraft market of developed nations," Lin said. FC-31's appearance in Paris is intended to showoff China's capabilities in the research and development of advanced military aircraft. The intention is to enable major buyers to know more about the plane so they can communicate "in-depth" with AVIC about the fighter jet,

Though the FC-31 is not yet in production, the firm believes that the external features of the plane is likely to generate interest that could lead to sales. The air show is also a suitable occasion for the Chinese stealth fighter jet to compete with its counterparts, the designer added.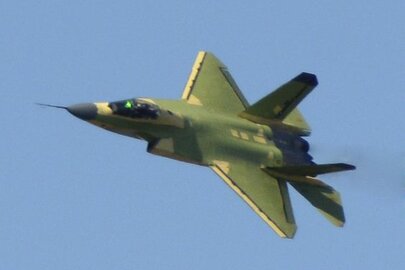 China Offers FC-31 Stealth Fighter At Half the Price of US F-35
The FC-31 was unveiled in October 2012 as a twin-engine, radar-evading fighter jet. At that time, the first prototype had made its maiden flight, becoming the country's second fifth-generation fighter jet following the J-20, which made its first flight in January 2011. The People's Liberation Army Air Force has begun to receive deliveries of the J-20.

Lin said the FC-31 features high survivability, a low radar signature, supreme electronic countermeasures, high information capacity, situation awareness and beyond-visual-range combat capability. The aircraft has a large weapon bay and several external hard points that are capable of carrying Chinese-or foreign-made air-to-air missiles and air-to-surface weapons, he said.

Specifications from AVIC show the FC-31 has a maximum takeoff weight of 25 metric tons, a combat range of 1,200 km and a top speed of Mach 1.8, or 2,205 kilometers per hour. It can carry 8 metric tons of weapons and has a designed service life of up to 30 years. Li Yuhai, deputy general manager of AVIC, said earlier that AVIC plans to use the FC-31 to "put an end to some nations' monopolies on the fifth-generation fighter jet" and this plane "is able to compete with any other aircraft of its kind".
Hong Qi 9 (HQ-9) Air Defence Missile System - Medium-to-Long range active radar homing surface-to-air missile from China
The HQ-9 is a medium-to-long range air defense missile system designed and manufactured in China by the Defense Company CPMIEC (China Precision Machinery Import & Export Corporation). The HQ-9 system is designed to track and destroy aircraft, cruise missiles, air-to-surface missiles, and tactical ballistic missiles. The system was unveiled for the first time to the public during the military parade for the 60th anniversary of the founding of the People's Republic of China. The HongQi 9 development began in the early 1980s, initially based on the U.S. Patriot air defense missile system that China obtained via an unknown third-party country. Like the Patriot, the HongQi 9 uses a 'Track-Via-Missile' (TVM) terminal guidance system and was originally designed to be launched from a Patriot-style slant-positioned box-shape container launcher. Turkey could be interested to buy FD-2000, the export version of HQ-9.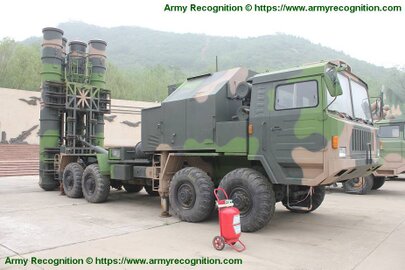 HQ-9 air defense missile system variants:
- FD-2000: export version of HQ-9 with Anti stealth capabilities.
- FT-2000: with a passive homing-all-the-way variant of the HQF-91 LR-SAM, which operates in conjunction with a ground-based DWL-002 passive surveillance system (PSS), which has been developed by CETC International Co Ltd.
- HHQ9: naval version
- HQ-9A: Upgraded version, first tested in 1999 and service entry in 2001.
- HQ-9B: with extra range and dual seeker.
- HQ-9C: Currently under development, incorporating active radar homing mode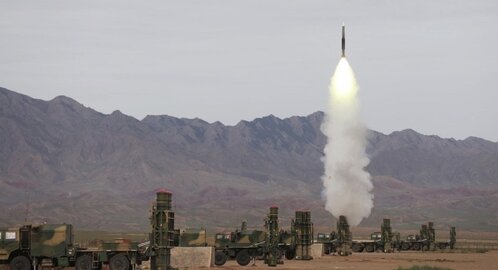 HQ-9 air defense missile system Armament, Design and protection, Mobility
The launcher erector truck (TEL) has four missile containers. In firing position, the missiles containers are placed at the vertical to the rear side of the truck, two stabilizers are deployed at the rear and center of the chassis. The HongQi 9 (HQ-9) is a two-stage missile. The first stage has a diameter of 700 mm and the 2nd stage 560 mm, with a total mass of almost 2 tons and a length of 6.8m. The missile is armed with a 180 kg warhead, has a maximum speed of Mach 4.2. and has a maximum range of 200 km up to an altitude of 30 km. The missile has a proximity fuse with an effective range of 35m, which goes active when the missile is 5km away from its target. The thrust vector control (TVC) of HQ-9 is the most obvious visual identification that distinguishes it from S300V: TVC of HQ-9 is exposed and thus can be observed from the side, while TVC of S300V is not exposed. The HQ-9's guidance system is composed of inertial guidance plus mid-course uplink and active radar terminal guidance systems. The missile containers are mounted on a Chinese Taian TAS-5380 8x8 truck chassis which is based on the Russian truck the MAZ-543. The TAS-5380 is powered by an air-cooled diesel engine.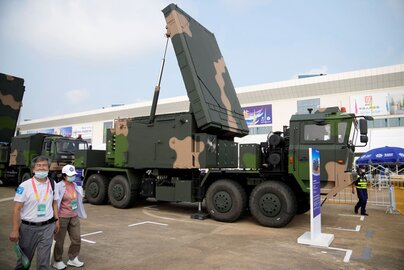 HQ-9 air defense missile system Accessories
A battery of HQ-9 consists of 6 TEL trucks linked to an HT-233 3D C-band mono-pulse planar phased array radar, under the control of a TWS-312 battery command post. The HT-233 engagement radar has always been regarded to be a derivative of the Russian 30N6E Flap Lid / Tomb Stone series, sharing most of the basic technology in this design. It operates in the 300 MHz bandwidth and has a detection range of 120 km and a tracking range of 90 km. The radar can detect targets in azimuth (360 degrees) and elevation (0 to 65 degrees), and is capable of tracking some 100 airborne targets and simultaneously engaging more than 50 targets. Several search radars can be used with HQ-9, including anti-ballistic radars and anti-stealth radars, as the search radar Type 305B, the low altitude radar Type 120, the search radar Type 305A, the passive radar YLC-20 and the passive radar DWL002.
In the Chinese Armed Forces, an HQ-9 battery includes a command vehicle, six control vehicles, 6 targeting radar vehicles, 6 search-radar vehicles, 48 missile-launch vehicles, and 192 missiles; plus a positioning vehicle, a communications vehicle, a power supply vehicle and a support vehicle. A battalion reportedly contains 8 missile launch vehicles.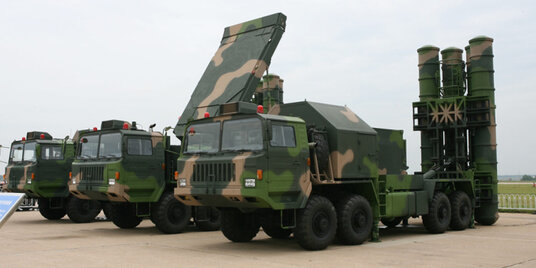 HQ-9 air defense missile system Radar and Guidance system
The battery includes Type 120 low-altitude acquisition radar, Type 305A 3D acquisition radar, H-200 mobile engagement radar, and Type 305B 3D acquisition radar. The HT-233 radar operates in the 300MHz bandwidth with a target detection range of 120km and a tracking range of 90km. It can scan 360° in azimuth at an elevation range from 0° to 65°. The radar is designed to track 100 airborne targets and simultaneously engage more than 50 of them at a distance of approximately 100km. The track-via-missile (TVM) guidance system of HQ-9 employs a combination of inertial guidance, mid-course uplink, and active radar terminal guidance systems. Some of the missile variants have an optional semi-active radar homing capability with radio command guidance.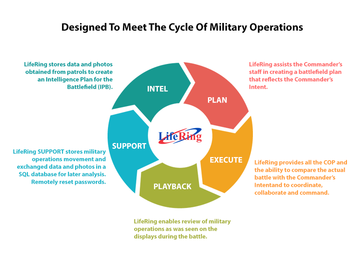 LifeRing works as a scalable C4I Common Operational Picture (COP) System used by Military & Intelligence Agencies.
LifeRing can be adjusted to display differing types of symbology, different types of maps, different coordinate systems and differing operator controls yet remain compatible with other LifeRing Network Participants. Thus, in a joint Military/First Responder operation, the Military can be using Mil-STD 2525 symbology and Military Grid Reference System with measurements in Kilometers, while First Responders are using a different type of symbology and Latitude / Longitude with measurement in miles. Both can exchange properly geo-referenced data. Furthermore, some of the devices may be displaying in North up while others are displaying in Heading up or operating in either a Portrait or Landscape mode.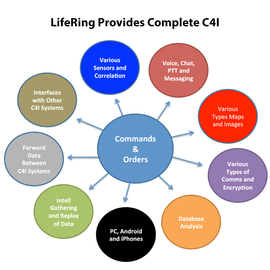 LifeRing works as a scalable C4I Common Operational Picture (COP) System used by Military & Intelligence Agencies Cont'd
The LifeRing Server processes over 80 map, Satellite, and Aerial photograph formats. All maps are geo-referenced and can be stitched into other maps. Maps can be loaded into memory, loaded on an SD Card, and obtained from: LifeRing Servers, web map servers, commercial sources and military sources (GeoPDF, NITF, CIB, et al)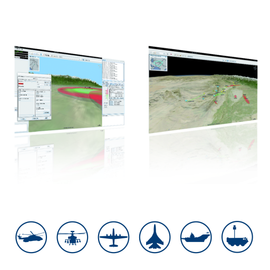 LOKI COMMAND & CONTROL - INFORMATION TECHNOLOGY OPERATIONS
Loki is the first Italian C&C for net-centric Electronic Warfare and multi-platform coordination that implements a System of Systems integration in IT OPS. (IT OPS)

Loki is Elt's capability for:

Managing complex of the EW missions: coordinating and integrating heterogeneous intelligence sources and operative cells (sensors and actuators; both Elt and 3rd party)
Achieving situational awareness of own and blue force assets
Controlling resources assigned to the Commander and dispatching orders to other levels of command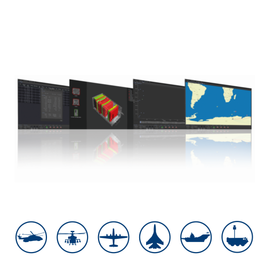 The ELT 950 a.k.a. EW Manager (EWM)
ELT 950 a.k.a. EW Manager (EWM) is Elt's C&C system designed as Combat Management Systems for Electronic Warfare assets. It enables the integration of many Sensors and Actuators (both Elt and 3rd party) installed onto the same platform.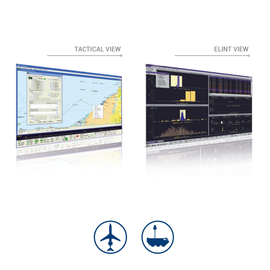 The ELT/819 family is the latest generation of Elettronica's ELINT and Surveillance systems; its modular architecture can be configured to comply with customer requirements. The system can accommodate, in addition to the ELINT functionalities, the COMINT/CESM capabilities. ELT/819 performs both Tactical Surveillance (ESM and Tactical ELINT functions) with Warning and Self Protection capability (High POI) and highly accurate data analysis for Intelligence (Technical ELINT function).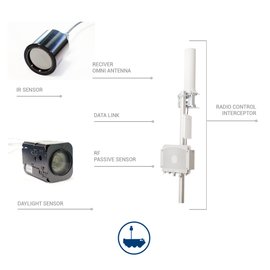 ADRIAN (Anti-Drone Interception Acquisition Neutralization)
ADRIAN (Anti-Drone Interception Acquisition Neutralization) is the state of art Counter-UAV solution designed to Intercept and Neutralize LSS (Low-Small-Slow) UAV in multiple scenarios and environments, including urban and dense-urban environment.

Traditional sensors and countermeasures may be not effective or not applicable in urban warfare. Therefore ADRIAN is based on multispectral sensors (Radar, EO/IR, acoustic and radio link interceptor) performing data fusion for detection and identification. ADRIAN architecture is modular and can be tailored depending on operational, environmental and cost/effectiveness requirements.

High sensitivity and high efficiency receivers enable LSS platforms detection, while the data fusion algorithm in the mission planner station provides a high Probability of Intercept, low false alarm rate and a comprehensive Situational Awareness with the reaction management tool. ADRIAN reactive and smart jammer is capable to deny the remote control link of the platform and the navigation aids signals used to follow the programmed route through proper waypoints. Innovative jamming techniques enhancing the effectiveness of soft kill disruption of hostile platforms maintaining full operational services of active friendly platforms.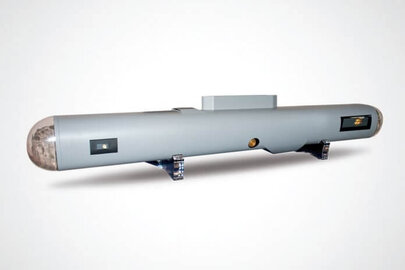 EDGE ESCORT/SUPPORT JAMMER POD
While standard combat aircraft Integrated Self-Defence Systems (ISDSs) provide protection for individual planes, EW pods can detect and jam radar threats for several. This is important when flying in contested airspace where several aircraft in a strike package may have ISDSs of varying competence. A pod helps support tactical electromagnetic superiority and supremacy. With threats to airpower proliferating like Russia's oft-cited Almaz-Antey S-400 (NATO reporting name SA-21 Growler) high-altitude/long-range Surface-to-Air Missile (SAM) system, there is an ever-present need to ensure that packages of aircraft are as well protected as possible when flying through dangerous airspace.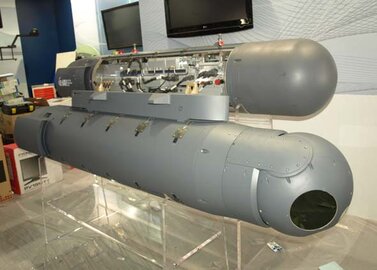 IAI/Elta has unveiles TASCAN targeting pod
IAI/Elta has unveiled the TASCAN Electro-Optical targeting pod for fighter aircraft, thereby complementing its EL/M-20600 Radar Targeting Pod (RTP) which uses Synthetic Aperture Radar (SAR) for that purpose. Sofar Elta's RTP has been offered along with the Litening EO targeting pod produced by Israel's Rafael Advanced Defense Systems. IAI's pursuit of an independent program could mark a departure from this cooperation. The TASCAN is slightly longer, compared to the Litening, comprising the new EO outfit provided by IAI/Tamam. According to IAI sources, the new targeting pod employs the latest in EO/IR technology, and uses a gimbaled platform carrying the EO sensors. The TASCAN sibling, RTP comprises SAR/MTI radar design, relying on a radar transceiver operating in the Ku Band. Inter-pod cooperation is possible, in which for wide area search, the RTP is employed in either SAR or Moving Target Indicator (MTI) mode, and as potential targets are spotted, the RTP queues the EO pod for investigation and target acquisition. The SAR can also provide targeting data under no-visibility conditions.